FOR IMMEDIATE RELEASE:
powerHouse Books is pleased to announce the March 2011 release of
Stylelikeu
By Elisa Goodkind and Lily Mandelbaum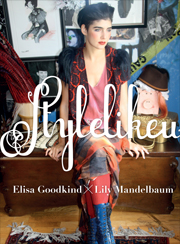 Stylelikeu, created by mother-daughter team Elisa Goodkind and Lily Mandelbaum, goes way beyond the now ubiquitous and static poses of street-fashion bloggers The Sartorialist, Face Hunter, and all the rest, and instead, brings us into the homes–and more importantly the closets–of the most stylish people on the streets of New York, Los Angeles, London, and more.
Not interested in celebrities and the stylists who dress them, Elisa and Lily have an uncanny knack for finding and gaining the trust of people who march to the beat of their own, very chic, drummer. Often spending up to three hours with the most daring and original dressers they can find, Stylelikeu photographs each fashionable person in several different looks of the subject's choosing.
To probe deeper into each subject's personal style, they conduct intimate interviews on their ambitions, influences, and dreams, making each portrait so much more than yet another street photograph. From the most personal pieces in their subjects' wardrobes, to the favorite books on their shelves, to the most precious objects in their houses, Stylelikeu goes far beyond mere appearances to showcase how creativity is fostered and manifested by living in the most stylish way of all: true to oneself. Trumpeted in the press for Elisa and Lily's departure from the top-down nature of mass-market fashion, where the editors of popular fashion magazines tell consumers what is stylish, Stylelikeu represents the vanguard of a new, DIY, fashion-media paradigm. It is a bold and inspirational experiment, documenting fashion at its source-the individual.
A few of the 1000+ comments left by fans of the Stylelikeu website: "Was just talking about how he NEEDED to be on this site. So amazing." "I find her absolutely mesmerizing. She is so full of life and charm. She has a wonderfully contagious spirit. She is such an inspiration and I would love to be like her someday." "I love that you guys feature such a diverse group of people-all ages, races, sizes, budgets. It shows how everyone can have style." "I don't have any words to describe how amazing those two girls are! They are the true inspiration for all the girls in this entire universe!"
For a preview of the book please visit: http://www.powerHouseBooks.com/stylelikeu.pdf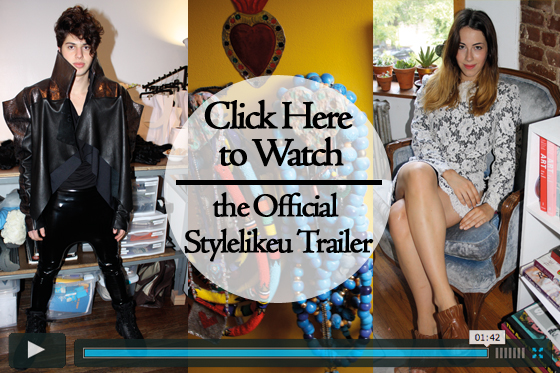 Elisa Goodkind is a native New Yorker. She first entered the fashion industry as Fashion Editor at Glamour and Self magazines. She has also worked extensively as a professional stylist, and her work has been published in Interview, In Style, Vanity Fair, Vanity Fair Italy, L'uomo Vogue, Marie Claire, Tatler, Harper's Bazaar Spain, Stiletto, Elle France, Gotham, Glamour, and City.
Lily Mandelbaum was born in New York City. She is currently an undergraduate studying Filmmaking and Anthropology at NYU's Gallatin School of Individualized Study. Mandelbaum is also an active contributor to Africa Dream Project, a humanitarian NGO offering aid to Kenyan widows and orphans.
Photography / Fashion
Hardcover, 7.25 x 9.75 inches, 224 pages, over 350 full-color photographs
ISBN: 978-1-57687-572-8 $29.95
For a preview of the book please visit: http://www.powerHouseBooks.com/stylelikeu.pdf
High-res scans to your specification are available upon request; scanning from the book or lifting images from the mechanical file are strictly prohibited. Mandatory credit line: From Stylelikeu by Elisa Goodkind and Lily Mandelbaum, published by powerHouse Books.
For more information, please contact Nina Ventura, Publicity Associate
powerHouse Books, 37 Main Street, Brooklyn, NY 11201
Tel: 212-604-9074 x118, Fax: 212-366-5247, email: nina@powerHouseBooks.com

© Copyright 2010 powerHouse Books