FOR IMMEDIATE RELEASE:
powerHouse Books is pleased to announce the June 2011 release of
It's Always Darkest Before Dawn
By Jeremy Kost
Text by Eric C. Shiner and Ladyfag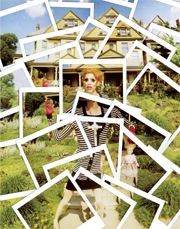 For nearly a decade, through his enigmatic and compelling Polaroids, Jeremy Kost has been telling the stories of New York's nights from within its hottest party spots. An outsider on the inside track, Kost is both a reveler and a documentarian, striding deep into the darkest corners of the nightlife and emerging with beautiful images of the chaos, energy, and excitement found there. Kost has been the sole photographer to capture a complete millennial portrait of New York's famed drag queens, go-go boys, transsexuals, and wild-partying celebrities.
It's Always Darkest Before Dawn is Kost's first monograph and collects the best, most outstanding recent images of New York's current club culture. Using a combination of spontaneously shot, cropped images, and meticulously staged and assembled Polaroid collages of his subjects out in the big, bad world, Kost bridges the gap between party and performance, and finds a unique perspective on the carefully constructed identities of those New Yorkers who live for the night.
An exhilarating trip through underground New York, It's Always Darkest Before Dawn puts you on the guest list for a world of vivacious creativity, performance, and costume, and presents evidence (if you needed it) that a certain kind of fabulous madness ain't dead yet, and was around way before Lady Gaga!
For a preview of the book please visit: http://www.powerHouseBooks.com/itsalwaysdarkest.pdf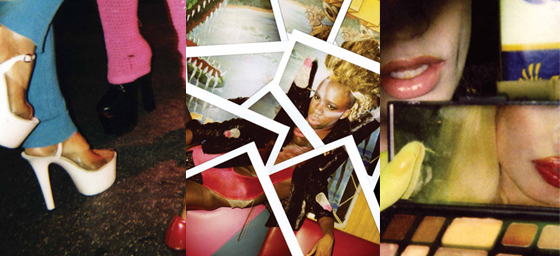 Jeremy Kost creates art with his tried and true Polaroid cameras, flying in the face of the rising tide of digital image making. Kost was recently featured in the ICP Triennial. His work has been the subject of solo shows in New York, Paris, and Washington, D.C. Kost has also exhibited at the National Arts Club in New York City. Kost lives and works in New York City.
Eric C. Shiner is the Milton Fine Curator of Art at The Andy Warhol Museum in Pittsburgh and an adjunct professor in the History of Art and Architecture department at the University of Pittsburgh. Shiner has served as a guest curator for numerous exhibitions in New York, is an active writer and translator, and a contributing editor for ArtAsiaPacific magazine.
Ladyfag was born Rayne Baron in Toronto, Canada, where she ran a store selling vintage clothing and antiques. A multimedia artist and over-the-top dresser, she became involved in the Toronto club scene, where she was a resident performer at Toronto's infamous Club Vasaleen parties. For an art exhibit entitled I Want to Go to Africa, curated by Sook-Yin Lee, she wrote and performed a cabaret act entitled Ladyfag, A Love Story. In 2006, she relocated to New York City assuming the name Ladyfag.
Nightlife / Gay
Hardcover, 11.25 x 14.25 inches, 80 pages, 100 full-color photographs
ISBN: 978-1-57687-568-1 $49.95
For a preview of the book please visit: http://www.powerHouseBooks.com/itsalwaysdarkest.pdf
High-res scans to your specification are available upon request; scanning from the book or lifting images from the mechanical file are strictly prohibited. Mandatory credit line: from It's Always Darkest Before Dawn by Jeremy Kost, published by powerHouse Books.
For more information, please contact Nina Ventura, Publicity Associate
powerHouse Books, 37 Main Street, Brooklyn, NY 11201
Tel: 212-604-9074 x118, Fax: 212-366-5247, email: nina@powerHouseBooks.com

© Copyright 2011 powerHouse Books