FOR IMMEDIATE RELEASE:

powerHouse Books is pleased to announce
UNDER THE INFLUENCE
A signing and exhibition celebrating the 10th Anniversary Edition:
Back in the Days: Remix
Opening reception: July 12, 6-10pm
Exhibition dates: Wednesday, July 13 - Sunday, August 7, 2011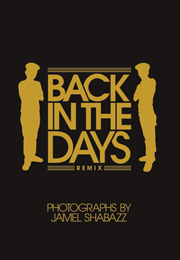 In conjunction with the Brooklyn Hip-Hop Festival, Brooklyn Bodega, The powerHouse Arena, and powerHouse Books will celebrate the release of Back in the Days: Remix, 10th Anniversary Edition with an exhibition of Jamel Shabazz's seminal street photography and a group show of hip hop inspired art curated by Mighty Tanaka Gallery and Royce Bannon. Opening night festivities feature a special guest DJ, refreshments provided by Brooklyn Brewery, and live music TBA.
Artwork on view during Under The Influence will feature classic photography from the golden age of hip hop, contemporary photography, street and graffiti art as well as cutting edge design. Participating artists include: 212 Magazine, 907 Crew (UFO, SADU, DROID, Tony Bones, OZE 108 and GEN II), Ader, Ak5, Alice Mizrachi, Avoid, Cash4, Darkclouds, Destroy & Rebuild, Don Morris, Endless Love Crew (Royce Bannon, Matt Siren, Celso, Infinity, Abe Lincoln Jr), Ellis G, Eric Jordan, Jesus Saves, Joe Conzo, John Brenner, KA, Keely, Kosbe, Martha Cooper, Miguel Ovalle, Mike Screiber, Moody, Pesu, Robots Will Kill, Rodeo, The Me Nobody Knows, Toofly, Tuxedo, URNewYork, and Vanessa Chew with more TBA. Gawker Artists will also act as media partners of the opening night festivities.
The powerHouse Arena is a gallery, boutique, bookstore, performance, and events space located at 37 Main Street, in New York City's scenic DUMBO neighborhood. With soaring 24-foot ceilings on the 5,000 square foot ground floor (with over 175 linear-feet of glass frontage and amphitheater-style seating), the powerHouse Arena showcases a series of landmark exhibitions, performances, and controlled mayhem fusing the worlds of art, photography, design, fashion, pop culture, advertising, music, dance, film, and television into a glorious whirlwind of captivating spectacle.
powerHouse Books, world-renowned and critically acclaimed publisher, is best known for a diverse publishing program-specialized in fine art, documentary, pop culture, fashion, and celebrity books. powerHouse Books have blazed a trail through the staid book publishing industry, releasing books that have sparked cultural trends and redefined commonly held perceptions of the purpose and role of art books in contemporary culture.
Brooklyn Hip-Hop Festival: http://www.bkhiphopfestival.com/2011/
Brooklyn Bodega: http://www.brooklynbodega.com/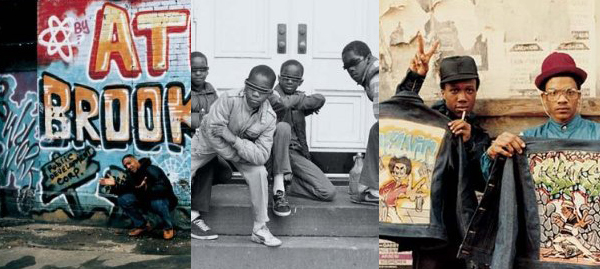 With more than 35,000 copies sold, this is the urban street style book that spawned all the imitators. There is still only one Back in the Days, and now, 10 years after its initial release, additional images and new text will add value to the unique time capsule it already is.
In most recent news Jamel Shabazz and his forthcoming book, Back in the Days: Remix (July 2011) has been featured in The New York Times and Time Out NY.
For additional information on the book please visit: http://www.powerhousebooks.com/site/?p=1187
Photography / Portraits
Hardcover, 7.25 x 9.75 inches, 132 pages, 80 four-color and black-and-white photographs
ISBN: 978-1-57687-567-4 $35.00
For more information, please contact Nina Ventura, Publicity Associate
powerHouse Books, 37 Main Street, Brooklyn, NY 11201
Tel: 212-604-9074 x118, Fax: 212-366-5247, email: nina@powerHouseBooks.com

© Copyright 2011 powerHouse Books