FOR IMMEDIATE RELEASE:

powerHouse Books is pleased to announce the November 2012 release of
Habitually Chic: Creativity at Work
by Heather Clawson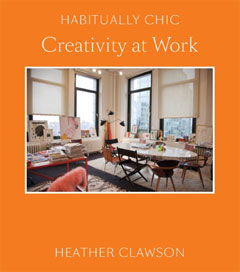 Habitually Chic is author Heather Clawson's wildly popular blog about the finer things in life—high fashion, fine art, interior design, and arresting architecture. For Habitually Chic: Creativity at Work, Ms. Clawson has narrowed her vision and using the good will generated by her blog has found her way into the workspaces of the world's foremost cultural generators. The studios, workshops, offices, and creative sanctuaries of top designers, artists, editors, architects, and more are captured and presented in detail.
Those featured include Jenna Lyons and Frank Muytjens of J.Crew; fashion designers Peter Som, Chris Benz, and Michael Bastian; jewelry designer James de Givenchy of TAFFIN; landscape designer Miranda Brooks; artist Jeremiah Goodman; John Truex and Richard Lambertson of Tiffany & Co.; antiques dealer Joel Chen; interior designer Bunny Williams; potter and designer extraordinaire Jonathan Adler, and many more. It is a chic mix of uptown, downtown, young, old, established, and up-and-coming creative elites.
The never-before-seen images taken by Ms. Clawson will be complimented by the inspiring stories of these talented individuals. Those featured delve into how they got where they are and what keeps them going as they navigate each day at their dream job. Habitually Chic: Creativity at Work is an indispensible and intimate approach to deciphering what it takes to dictate the style that propels the world.
Please click here for a preview of Habitually Chic: Creativity at Work.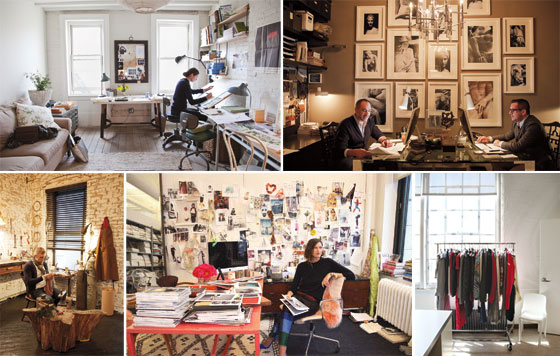 Heather Clawson grew up visiting museums, playing with Barbie's Dream House, and watching Style with Elsa Klensch. It's no wonder that she majored in art history, moved to New York, and became an interior designer who's obsessed with fashion. Since its inception in 2007, Heather and Habitually Chic have been featured in Elle Décor, House Beautiful, Domino, Lonny, Fast Company, and Amica magazines. She has also been profiled on HarpersBazaar.com, 1stdibs, Barneys The Window, Tory Burch Blog, The Huffington Post, and many more sites.
Design / Interiors / Inspiring Offices
Hardcover, 9.25 x 10.5 inches, 256 pages, over 200 color photographs
ISBN: 978-1-57687-607-7, $50.00
A preview is available by clicking here: Habitually Chic: Creativity at Work
High-res scans to your specification are available upon request; scanning from the book or lifting images from the mechanical file are strictly prohibited. Mandatory credit line: From Habitually Chic: Creativity at Work by Heather Clawson, published by powerHouse Books.
For more information, please contact Nina Ventura, Publicist
powerHouse Books, 37 Main Street, Brooklyn, NY 11201
Tel: 212-604-9074 x118, Fax: 212-366-5247, email: nina@powerHouseBooks.com

© Copyright 2012 powerHouse Books