FOR IMMEDIATE RELEASE:

powerHouse Books is pleased to announce the October 2013 release of
Kodachrome Memory: American Pictures 1972–1990
Photographs by Nathan Benn
Foreword by Richard Buckley
Essay by Paul M. Farber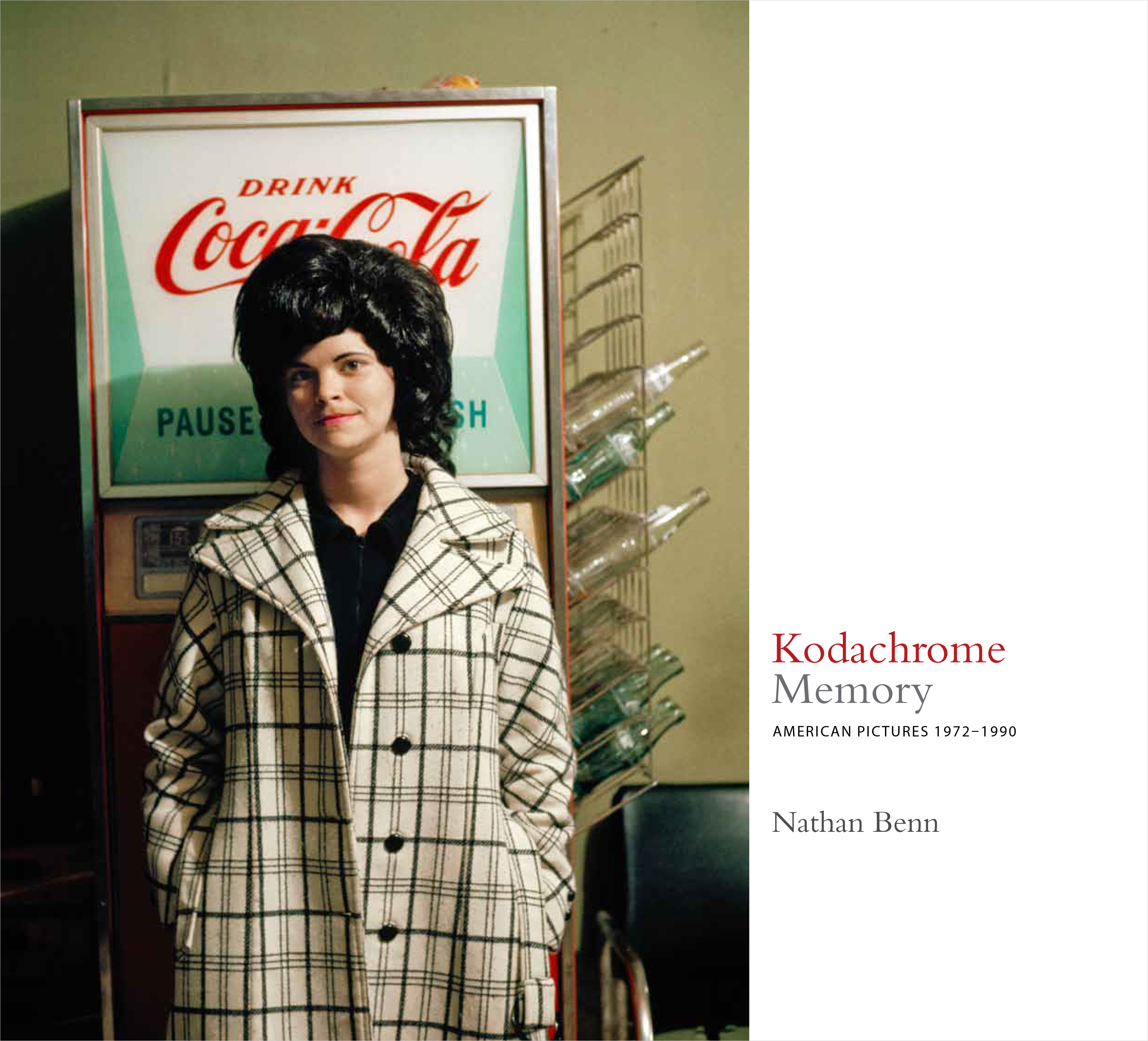 As America huffed its way to the end of the '70s, a change more profound than any one cultural trope's evolutionary death knell was taking place. Perceptively distilled in a new volume of photographs by longtime National Geographic shooter Nathan Benn, Kodachrome Memory: American Pictures 1972–1990 depicts an America of boisterous legend and vibrant regionalism, teetering on the cusp of the coming Information Age's great cultural flattening.
Nathan Benn embraced color photography before it was considered an acceptable medium for serious documentary expression, traveling globally for National Geographic magazine for two decades. In revisiting his archive of almost half a million images, and editing his photographs with a 21st-century perspective, he discovered hundreds of unpublished American pictures that appeared inconsequential to editors of the 1970s and 1980s, but now resonate—in beautiful Kodachrome color—with empathic perspectives on everyday life in forgotten neighborhoods.
Kodachrome Memory exemplifies forthright storytelling about everyday people and vernacular spaces. The photographs, organized by geographic and cultural affinities (North East, Heartland, Pittsburgh, and Florida), delight with poetic happenstance, melancholy framing, and wistful abandon. The past, an era heavily eulogized, comes alive again in its deliciously homely demeanor, and glorious Kodachrome hues. Yes, this is your father's America. An essay by scholar Paul M. Farber contextualizes the creation and selection of these images, offering a fresh perspective about color photography on the eve of the digital revolution.
"Kodachrome Memory celebrates the significance of American regional diversity as it was 30 or 40 years ago, before the advent of Internet culture and before the country became one vast strip mall stretching from sea to sea. The seemingly inconsequential subjects of Benn's photographs—which are keenly observed and evocative of a time and place—act as metaphors for American culture and values. Although much of Benn's work was done for a magazine and not gallery walls, his use of color throughout holds its own with artists of the period such as William Eggleston and Stephen Shore."
—Richard Buckley
"Even if you've never seen Nathan Benn's photographs from the 1970s, they feel somehow familiar—like the refrain of a half-remembered song. With a uniquely American mix of formality and ease, and a color palette so tart you can almost taste it, Benn makes the past vividly—even painfully—present. So there's nothing nostalgic about his pictures of parades, homecomings, and town meetings, juke joints and barbershops, front porches and back roads, because you are there. Maybe that's why Kodachrome Memory: American Pictures 1972–1990 feels like an instant classic."
—Vince Aletti
Please click here for a preview of Kodachrome Memory.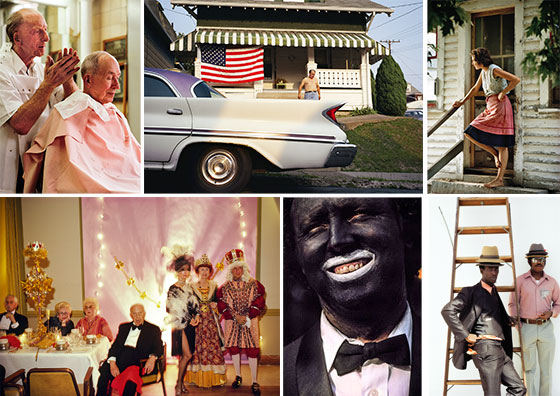 Nathan Benn was born in Miami, Florida, in 1950 and graduated from the University of Miami with degrees in psychology and mass communications. Immediately thereafter he became a photographer for National Geographic magazine, where he remained for 20 years. He was the Director of Magnum Photos, Inc., the prestigious agency of documentary photographers from 2000–2002. He is a Trustee Emeritus at the George Eastman House Museum and lives with his wife, a fine arts photographer, and son in Brooklyn.
Paul M. Farber is a scholar of visual and popular culture. He has a PhD in American Culture from the University of Michigan, Ann Arbor. Farber is one of the authors of This Is the Day: The March On Washington (Getty Publications, 2013), and his work has previously appeared in Vibe and Criticism, and on NPR. He currently teaches in the Urban Studies program at the University of Pennsylvania.
Fine Art Photography / Documentary / Art
Hardcover, 12.25 x 11.25 inches, 168 pages
ISBN: 978-1-57687-665-7, $50.00
A preview is available by clicking here: Kodachrome Memory
High-res scans to your specification are available upon request; scanning from the book or lifting images from the mechanical file are strictly prohibited. Mandatory credit line: From Kodachrome Memory: American Pictures 1972–1990 by Nathan Benn, published by powerHouse Books.
For more information, please contact Nina Ventura, Publicist
powerHouse Books, 37 Main Street, Brooklyn, NY 11201
Tel: 212-604-9074 x118, Fax: 212-366-5247, email: nina@powerHouseBooks.com

© Copyright 2013 powerHouse Books