FOR IMMEDIATE RELEASE:

powerHouse Books is pleased to announce the October 2013 release of
POPLIPPS: Plus One
by Scott Lipps
Introduction by Courtney Love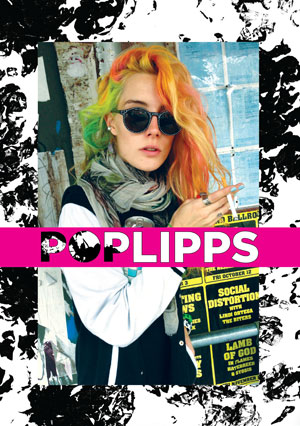 "He seems to always have that camera at the ready and to be the insider's insider. Everyone welcomes Scott—he's a confidante, a secret keeper, a protector, a big brother, a little brother, and…always seems to be in the right place at the right time."
—Courtney Love
Scott Lipps lives a life most can only dream of. Surrounded by captivating beauties during the day as founder and CEO of One Management—home to the world's top supermodels, celebrities, and rising stars—by night he can be found at one exclusive event, concert, or opening after another from Heidi Klum's Halloween Party, to front row at Rihanna and Aerosmith concerts, to VIP-only after-parties from Bergdorf Goodman's 111th Anniversary bash to Glamour's Women of the Year celebration. In 2011 he started documenting his exciting, action-packed life and began posting the photos to his Tumblr, calling the project POPLIPPS. He instantly struck a nerve, and over 300,000 followers later Scott maintains his manic schedule and posts pictures several times daily, having found that his fans love living through him vicariously.
In POPLIPPS: Plus One, you're invited as he hangs out with celebrities like Steven Tyler, Helena Christensen, Terry Richardson, Alexander Wang, A$AP Rocky, Nicola Formichetti, Florence Welch, and many others, travels to fashion weeks and exotic locales, and positively makes you wish you were in his shoes. If you love today's hottest fashion and style scenes, there is no guide with better access.
Please click here for a preview of POPLIPPS.
**For best quality viewing, download this PDF to your Desktop or open in Safari.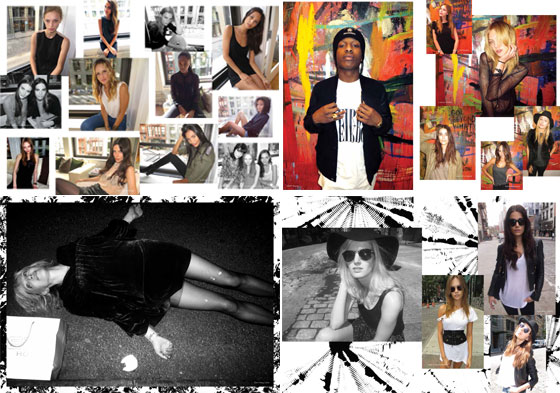 Scott Lipps is the founder and president of One Management, one of the premiere independent model agencies in the world. He represents the legendary Iman, Helena Christensen, Claudia Schiffer, and Eva Herzigova, top models Bar Refaeli and Karolina Kurkova, and new stars Carola and Chloe N, amongst many others. Scott was featured on the highly rated E! television show Scouted where girls from all over America were given a chance to win a contract with One. He contributes a weekly blog to Interview magazine, has blogged for Style.com, Huffington Post, StyleList, and shoots videos for Vogue Italia. He is also a drummer and currently plays in Courtney Love's band.
Photography / Celebrity / Fashion
Hardcover, 6.75 x 9.5 inches, 224 pages
ISBN: 978-1-57687-654-1, $35.00
A preview is available by clicking here: POPLIPPS
High-res scans to your specification are available upon request; scanning from the book or lifting images from the mechanical file are strictly prohibited. Mandatory credit line: From POPLIPPS: Plus One by Scott Lipps, published by powerHouse Books.
For more information, please contact Nina Ventura, Publicist
powerHouse Books, 37 Main Street, Brooklyn, NY 11201
Tel: 212-604-9074 x118, Fax: 212-366-5247, email: nina@powerHouseBooks.com

© Copyright 2013 powerHouse Books