FOR IMMEDIATE RELEASE:

powerHouse Books is pleased to announce the October 2013 release of
h o o p
the american dream
by Robin Layton
Foreword by Jerry West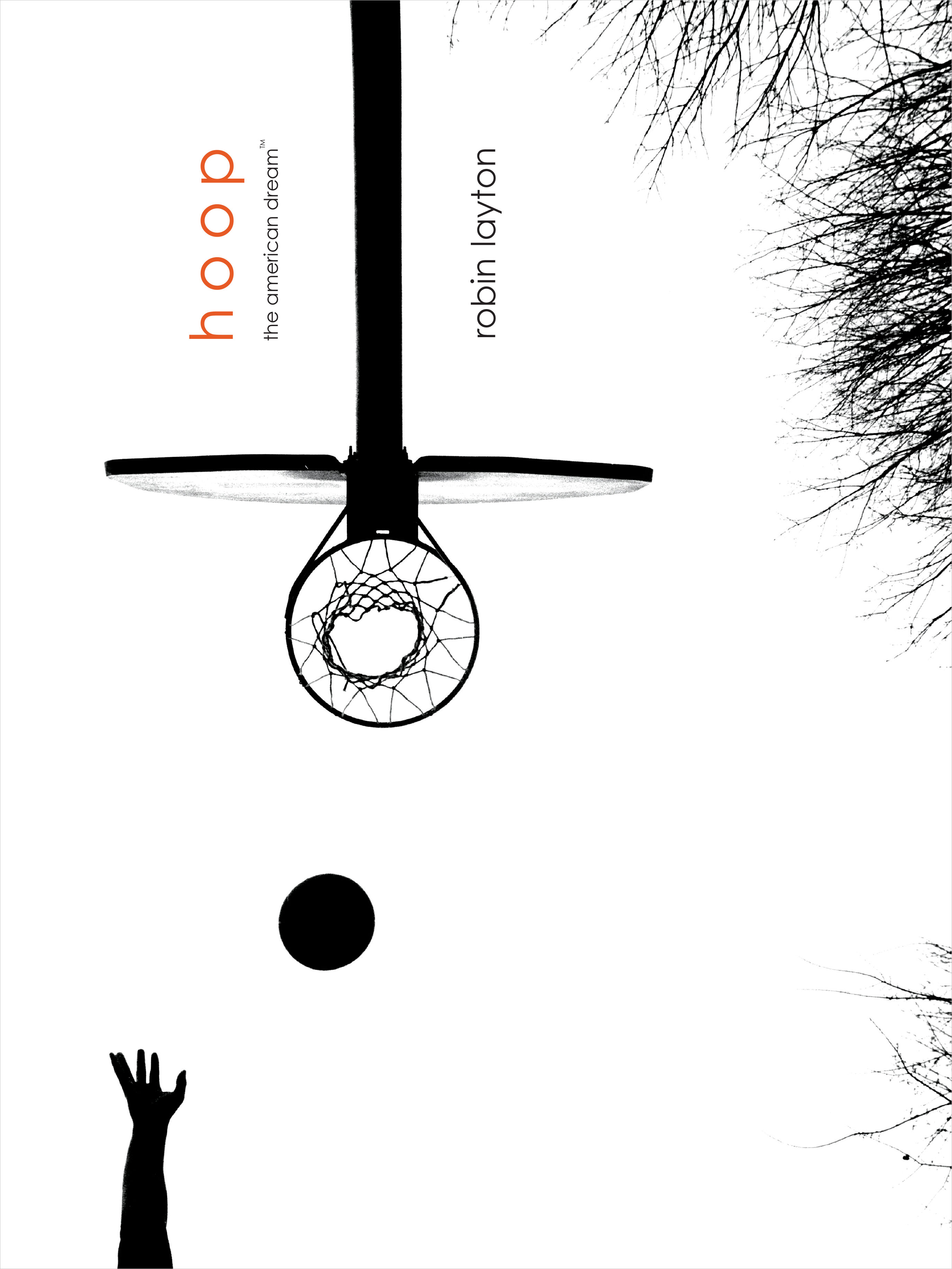 "Those of us who have tested gravity under a hoop know its mystical properties. Robin Layton, as I would have expected, has turned this staple of Americana into a gorgeous art form."
—George Vecsey, The New York Times
"This book provides such inspiration. With just a ball and hoop you are on your way to fulfilling your dreams. Robin Layton illustrates the magic and purity of our game with her amazing photos."
—Gary Payton, Basketball Hall of Famer
From urban playgrounds to small-town alleyways and windswept barnyards, basketball is a universal American experience and worldwide cultural touchstone. Renowned photojournalist Robin Layton captures that shared community, as well as the diversity and astonishing beauty surrounding this simple iron ring in hoop: the american dream, a loving look at basketball at its most elemental level: the basketball hoop.
hoop includes approximately 100 stunning photographs of a wide variety of American hoops, from humble garage and street courts around the country to the open-air White House court. Layton's photographs offer a breathtaking view of the weathered dreams, fading memories, and future glories hanging from solitary backboards around the country.
Layton's hoops include the childhood baskets of celebrated players such as Shaquille O'Neal, Larry Bird, LeBron James, Sue Bird, and more documenting the altars upon which they laid their dreams, honed their skills, and made a first splash in the game. Robin has photographed basketball shrines such as New York's Rucker Park playground and tiny Milan High (the real-life underdog school that inspired the movie Hoosiers). Many of the large-format images are accompanied by personal quotes from coaches and players, past and present, about the game of basketball and the significance of particular hoops in their lives, notably Mike Krzyzewski, Robin Roberts, Gary Payton, Danny Manning, and Rebecca Lobo among others.
hoop: the american dream is not just another book about basketball, nor is it another roundup of action photos. It is an artful portrait of an American institution and a poignant vision of an American landscape for anyone passionate about the sport. This book is dedicated to Pat Summitt and the Boy & Girls Clubs of America.
Visit the official hoop site here: http://hooptheamericandream.com

Please click here for a preview of hoop.
**For best quality viewing, download this PDF to your Desktop or open in Safari.
"Robin Layton, through her photography, quite literally achieves the goal of capturing the essence of the game."
—Hannah Storm, ESPN
"Robin Layton brings us a beautiful, pebble-grained planet—basketball in all its settings, from schoolyard to barnyard to graveyard. A gorgeous book."
—Steve Rushin, Sports Illustrated
"You should lace 'em up before opening the book, because you'll be eager to play after you do."
—Rebecca Lobo, ESPN

Robin Layton is an artist, filmmaker, and has been a photojournalist for the past 25 years. At age 24, she was named one of the eight most talented photographers in America by LIFE magazine. Her documentary images have been featured by the Smithsonian and nominated for a Pulitzer Prize. After an award-winning career in newspapers, including key positions with The Virginian-Pilot and the Seattle Post-Intelligencer, Robin embarked on a freelance career that has taken her on documentary assignments around the world—photographing everything from street people to presidents. She is the co-author and photographer of A Letter to My Dog: Notes to Our Best Friends (Chronicle, 2012). www.robinlayton.com
Basketball / Photography / Americana
Hardcover, 9.25 x 12.25 inches, 180 pages
ISBN: 978-1-57687-671-8, $40.00
A preview is available by clicking here: hoop: the american dream
High-res scans to your specification are available upon request; scanning from the book or lifting images from the mechanical file are strictly prohibited. Mandatory credit line: From hoop: the american dream by Robin Layton, published by powerHouse Books.
For more information, please contact Nina Ventura, Publicist
powerHouse Books, 37 Main Street, Brooklyn, NY 11201
Tel: 212-604-9074 x118, Fax: 212-366-5247, email: nina@powerHouseBooks.com

© Copyright 2013 powerHouse Books