FOR IMMEDIATE RELEASE:

powerHouse Books is pleased to announce the November 2013 release of
GIRLS IN THE WINDOWS
AND OTHER STORIES
By Ormond Gigli
Introduction by Christopher Sweet
Afterword by Marla Hamburg Kennedy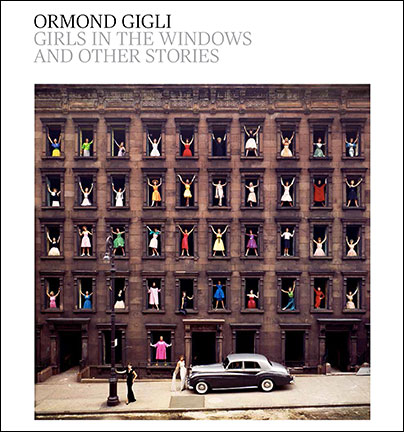 Ormond Gigli had an illustrious career as a photojournalist over the course of some 40 years and took many magnificent photographs—but one photograph has eclipsed all the others. It was a photograph he conceived for himself, without an editorial assignment. It is the incomparable "Girls in the Windows" of 1960.
Girls in the Windows: And Other Stories is the first book to survey the work of Ormond Gigli and escorts the viewer behind the façade of that incredible photograph—to understand its genesis and to celebrate its remarkable achievement—in addition to creating a portal into the rest of Gigli's brilliant career. This beautifully illustrated volume showcases Gigli's celebrity and fashion photographs, and includes his innovative work in the worlds of theater, film, and dance, as well as his little-known travel photography and photojournalism. Gigli, a master of photo art direction, orchestrated his photo shoots like an accomplished film director, and his portraits are intimate and revealing as a result, his set work inventive and at times even playful. His engagement with his subjects was unparalleled, among whom are included Sophia Loren, Gina Lollobrigida, Anna Moffo, Anita Ekberg, Marcel Duchamp, Willem de Kooning, John F. Kennedy, Halston, Marlene Dietrich, Leslie Caron, Judy Garland, Liza Minnelli, Barbra Streisand, Laurence Olivier, Alan Bates, Richard Burton, Louis Armstrong, Miles Davis, and many more.
Many of these images have not been widely seen since they were first published decades ago. In addition to the photographs, Gigli contributes his personal account of the making of many of the pictures, evoking long-ago encounters that resulted in such timeless images. This handsome volume highlights a significant body of work, captures a vital aspect of the great age of photojournalism, and places in context an iconic image of the postwar era at the height of its prosperity and on the verge of transformation.
Please click here for a preview of Girls in the Windows.
**For best quality viewing, download this PDF to your Desktop or open in Safari.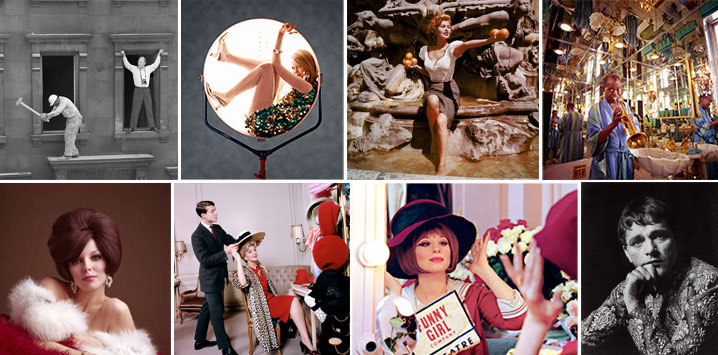 Top: Ormond Gigli, New York, 1960; Girl in the Light, 1967; Sophia Loren, Rome, 1955; Louis Armstrong, for Time, 1971;
Bottom: Joan Collins, 1965; Halston at Bergdorf Goodman, for The Saturday Evening Post, 1962; Barbra Streisand in Funny Girl for Time, 1964; Richard Burton, 1961
Ormond Gigli was born in New York City in 1925. He achieved success for his images of theater, celebrities, dance, and exotic people and places. His work appeared prominently on covers and in the pages of magazines such as Life, Time, Paris Match, The Saturday Evening Post, Collier's, and elsewhere. Gigli was welcomed backstage on Broadway and into the private lives of celebrities owing to his ability to earn the trust of his subjects in his vision. During the 1970s and 1980s, Gigli turned to advertising photography, while continuing his editorial work. His assignments took him around the world many times. Today, prominent galleries represent his work internationally. He lives in Western Massachusetts.
Christopher Sweet was recently appointed Editorial Director of Thames & Hudson, Inc. He is the former Senior Specialist in Photography at artnet.com and writes about art and photography. He is also the former Editor in Chief of Viking Studio and the Vendome Press. His most recent book is Slim Aarons: La Dolce Vita (Abrams, 2012). He lives in New York.
Fine Art Photography / Fashion / Celebrity
Hardcover, 11.25 x 13.25 inches, 252 pages
ISBN: 978-1-57687-660-2, $75.00
A preview is available by clicking here: Girls in the Windows
High-res scans to your specification are available upon request; scanning from the book or lifting text and images from the mechanical file are strictly prohibited. Mandatory credit line: From Girls in the Windows: And Other Stories by Ormond Gigli, published by powerHouse Books.
Facebook | Tumblr | Twitter | Instagram
For more information, please contact Nina Ventura, Publicist
powerHouse Books, 37 Main Street, Brooklyn, NY 11201
Tel: 212-604-9074 x118, Fax: 212-366-5247, email: nina@powerHouseBooks.com

© Copyright 2013 powerHouse Books