FOR IMMEDIATE RELEASE:

powerHouse Books is pleased to announce the July 2014 release of
BLOW ME A KISS

By Alice Harris
Introduction by Christian John Wikane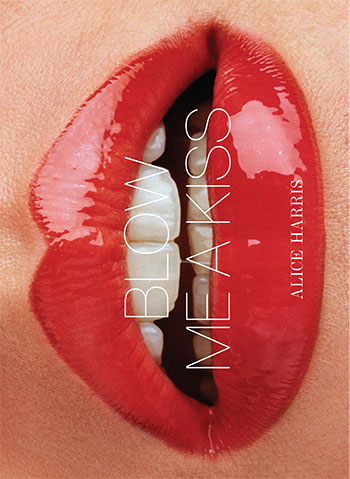 Is there anything more alluring than lips bathed in crimson red? An icon of untold pleasures, they're synonymous with style, sex, and even scandal. Whether pursed or provocatively parted, lips have undeniable visual power, while lipstick remains a timeless symbol of glamour and sensuality. Blow Me a Kiss offers a dazzling look at our fascination with lips and the myriad ways they've been depicted in paintings, film, and photography.
Acclaimed author and style innovator Alice Harris curates a unique collection of photographs and works of art that celebrate lips of different shapes and sizes, tones and textures, and their power and influence on our culture. Packed with more than 80 color and black-and-white pictures, Blow Me a Kiss presents stunning images by Andy Warhol, David LaChapelle, Francesco Clemente, Lillian Bassman, Elizabeth Peyton, Alex Katz, Cindy Sherman, Louise Bourgeois, Roy Lichtenstein, Man Ray, Elliott Erwitt, Jeff Koons, Elinor Carucci, Bert Stern, William Klein, Mario Sorrenti, and many other groundbreaking visual artists who've depicted lips at work and lips at play, from lips caught in quiet repose, to lips locked in a lustful embrace, to the lipstick stained remains of an ephemeral kiss.
Blow Me a Kiss spotlights lips so legendary that they speak for themselves from a range of famous personalities that have long seduced and spellbound audiences of every generation including music luminaries like Mick Jagger and Tina Turner and an international array of beautiful women from Marlene Dietrich, Audrey Hepburn, and Elizabeth Taylor to Lindsay Lohan, Cindy Crawford, and Lana Del Rey.
Blow Me a Kiss is a compelling chronicle of the impact a beautiful set of lips has had on modern visual culture.
Please click here for a preview of Blow Me a Kiss.
**For best quality viewing, download this PDF to your Desktop or open in Safari.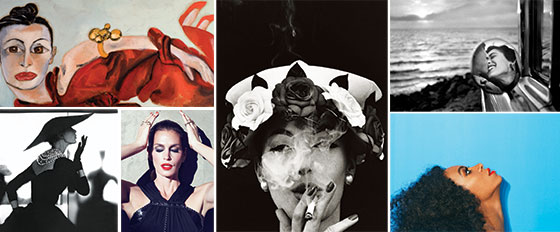 Clockwise from the top: Francesco Clemente, Alba, 1997; William Klein, Hat and Roses, 1956; Elliott Erwitt, California, 1955; JUCO, Solange Knowles, 2013; Nagki Saki, Cindy Crawford, 2013; Lillian Bassman, Barbara Mullen (Blowing Kiss), c.1950.
Cover image by Ormond Gigli.
Alice Harris is a prominent, best-selling author. Her catalogue of art books include The White T (HarperCollins, 1996), The Blue Jean (powerHouse, 2002), and The Wedding Album (powerHouse, 2006). As iconic and stylish as her coffee-table books, Harris has been inspired by her world travels and career in the fashion and music industries. Always an innovator, her books are timeless. She resides in New York City with her husband and family.
Art / Beauty / Desire
Hardcover, 8 x 11.15 inches, 112 pages, 80 photographs
ISBN: 978-1-57687-648-0, $30.00
A preview is available by clicking here: Blow Me a Kiss
High-res scans to your specification are available upon request; scanning from the book or lifting images from the mechanical file are strictly prohibited. Mandatory credit line: From Blow Me a Kiss by Alice Harris, published by powerHouse Books.
Facebook | Tumblr | Twitter | Instagram
For more information, please contact Nina Ventura, Publicist
powerHouse Books, 37 Main Street, Brooklyn, NY 11201
Tel: 212-604-9074 x118, Fax: 212-366-5247, email: nina@powerHouseBooks.com

© Copyright 2014 powerHouse Books