FOR IMMEDIATE RELEASE:

powerHouse Books is pleased to announce the August 2014 release of
COVER

By Peter Mendelsund
Introduction by Tom McCarthy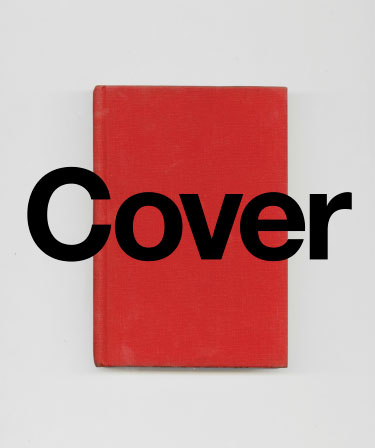 Peter Mendelsund has enjoyed years as a much-sought-after book cover designer and art director. Among the many recognizable jackets he has created are those for The Girl with the Dragon Tattoo; collections of the works of Joyce, Kafka, Dostoevsky, de Beauvoir, and Foucault; the contemporary works of Martin Amis, Tom McCarthy, Ben Marcus, Jo Nesbø, and James Gleick; and many more. All have greatly benefited from the care and touch Mendelsund gave them.
Cover abounds with Mendelsund's completed book jackets along with ephemera from his previously unseen creative method, including jacket sketches, interior art and editorial illustrations, and scores of rejected drafts. These images are punctuated by Mendelsund's reflections on his work and his process, as well as by texts from writers with whom he has worked and designed for.
Cover is a compendium of beautiful design and a beautiful design object itself; a profile and celebration of one of the publishing world's most talented and prolific contemporary creators, and a brilliant showcase of his deft touch for balanced and innovative design.
Please click here for a preview of Cover.
**For best quality viewing, download this PDF to your Desktop or open in Safari.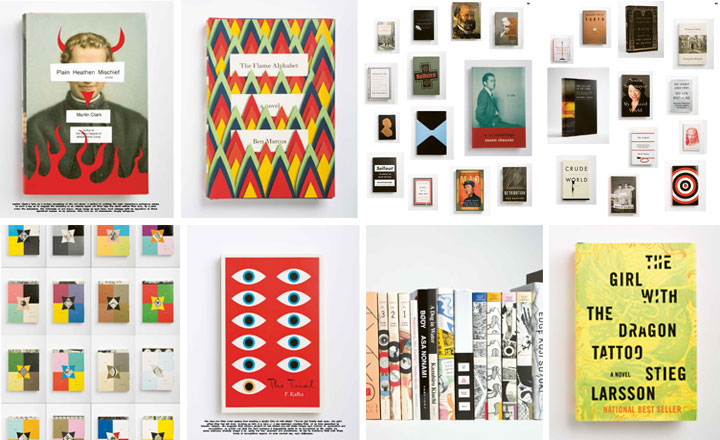 "Once in a while I'm presented with covers that cross the barriers of cultural reference and visual language. That feel universal. That feel like perfect starts to stories. Covers that I don't want to reader to forget, but to carry with them throughout my books. Those covers are Peters Mendelsund's covers."
—Jo Nesbø, author of The Snowman

"Upbeat and thrilling to look at, his designs are works of art, and at the same time they encapsulate the writer's truest goal."
—Nicholas Fox Weber, author of Le Corbusier and The Bauhaus Group

"Peter Mendelsund is a true artist."
—Ben Marcus, author of The Flame Alphabet

"Peter Mendelsund has the ability to visually and conceptually distill a narrative in such a way that it seems effortlessly inventive, striking, smart, fresh and yet classic. And he does it again and again and again. How I hate him."
—Chip Kidd

"He's the exact visual correlative of what I think contemporary literature should be, but usually isn't doing."
—Tom McCarthy, author of Remainder
Peter Mendelsund is the associate art director of Alfred A. Knopf Books, and a recovering classical pianist. He lives in Manhattan with his wife and two daughters.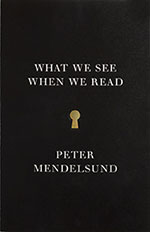 In conjunction with powerHouse Books' Cover, Peter Mendelsund will also release What We See When We Read (Vintage Books). What We See When We Read explores the fact that our sense that we know a character intimately has little to do with our ability to concretely picture our beloved—or reviled—literary figures. In this remarkable work of nonfiction, Mendelsund combines his profession, as an award-winning designer; his first career, as a classically trained pianist; and his first love, literature—he thinks of himself first, and foremost, as a reader—into what is sure to be one of the most provocative and unusual investigations into how we understand the act of reading.
Graphic Design / Aesthetics / Belles Lettres
Hardcover, 9.25 x 11.25 inches, 304 pages
ISBN: 978-1-57687-667-1, $60.00
A preview is available by clicking here: Cover
High-res scans to your specification are available upon request; scanning from the book or lifting images from the mechanical file are strictly prohibited. Mandatory credit line: From Cover by Peter Mendelsund, published by powerHouse Books.
Facebook | Tumblr | Twitter | Instagram
For more information, please contact Declan Taintor, Publicist
powerHouse Books, 37 Main Street, Brooklyn, NY 11201
Tel: 212-604-9074 x118, Fax: 212-366-5247, email: declan@powerHouseBooks.com

© Copyright 2014 powerHouse Books