FOR IMMEDIATE RELEASE:

powerHouse Books is pleased to announce the September 2014 release of
U.S. Marshals

By Brian Finke
Foreword by Edith Zimmerman
Designed by Roberto Festino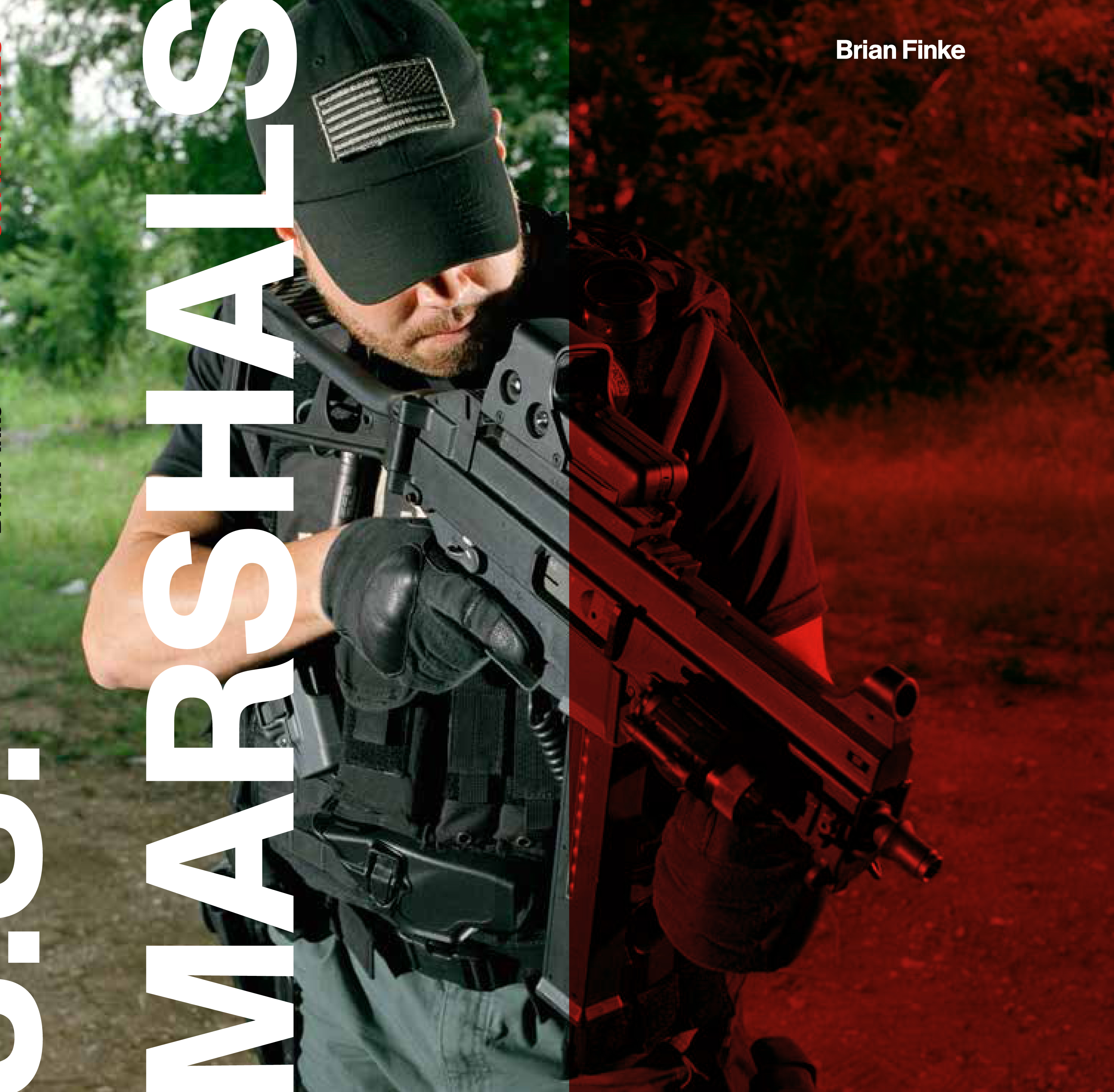 U.S. Marshals, the much-anticipated fourth monograph from American photographer, Brian Finke, will be released this November on powerHouse Books. Shot over the course of 4 years, with Marshals, Finke captures the culture, practices and procedures of the United States' oldest law enforcement agency, heightened by access that is both unprecedented and telling. Finke began documenting U.S. Marshals in 2010 after re-connecting with a childhood friend, Deputy U.S. Marshal, Cameron Welch:
"I was surprised at their willingness to have me step inside their world, but once there what I saw spoke to an American heritage of civil authority that has transcended nearly all facets of U.S. law enforcement. I felt a strong connection between Marshals' responsibilities and our civilian culture and new immediately that I wanted to make a book."
Finke photographed U.S. Marshals in cities across the U.S. including Houston, Las Vegas, New York City, Syracuse, Utica, Philadelphia, Camdon, Atlantic City, Phoenix, Los Angeles, and a handful of Texas border towns, including Brownsville, McAllen, Laredo, Del Rio, Alpine and El Paso. The resulting images present a ground zero portrait of the most dangerous, conflict-seeking patrol force in the U.S.
"As you might imagine, their worlds are action packed," added Finke. "My very first ride-along was a bulletproof vest clad pursuit of an escaped convict from Huntsville prison, clocking 120 MPH."
Please click here for a preview of U.S. Marshals.
**For best quality viewing, download this PDF to your Desktop or open in Safari.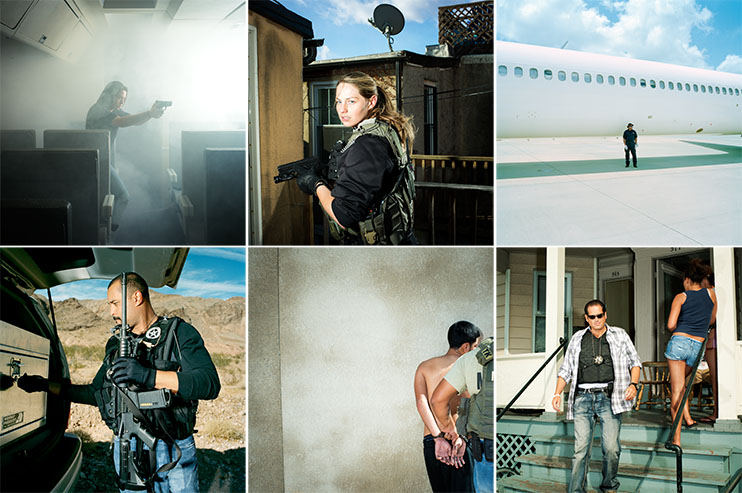 About the US Marshal Service:
The U.S. Marshals Service is the longest standing law enforcement agency in the United States. As the enforcement arm of the federal courts, marshals are tasked with protecting judges, prosecutors, and witnesses, and are also responsible for transporting prisoners and tracking down the country's most dangerous fugitives. Over the years, the ranks of this pillar of American law enforcement have included the likes of Frederick Douglass, Wyatt Earp, and Wild Bill Hickok, and they have been involved in diverse missions raging from tracking down train robbers in the Wild West, to protecting African American school children segregating the south in the Civil Rights Era, from enforcing all U.S. laws in Antarctica to seizing and auctioning off fraudster Bernie Madoff's property.
Brian Finke graduated from the School of Visual Arts in New York City in 1998 with a BFA in photography. Since that time, he has had incredible success as an artist, with work placed in nine museum collections here and abroad. The author of 2-4-6-8: American Cheerleaders and Football Players (Umbrage, 2003), Flight Attendants (powerHouse, 2008), and Construction (DECODE, 2012), his first monograph was named one of the best photography books of 2004 by American Photo. His editorial clients include: Bon Appetit, Conde Nast Portfolio, Details, Discover, ESPN the Magazine, Esquire, Fast Company, Fortune, Good Magazine, GQ, The New York Times Magazine, Life, Martha Stewart, Newsweek, New York magazine, The New Yorker, Photo District News, Rolling Stone, Spin, Teen Vogue, Time, Wired, and many others. Brian has commercial representation in the U.S. and France, and is represented by galleries in New York City, Paris, and Amsterdam.
Edith Zimmerman is the founding editor of The Hairpin. She's a regular contributor to The New York Times Magazine, and her work has appeared in GQ, Elle, and New York Magazine, and on This American Life.
Photojournalism / Law Enforcement / Jackboot Thug Theory
Hardcover, 10.25 x 10.24 inches, 128 pages
ISBN: 978-1-57687-711-1, $35.00
A preview is available by clicking here: U.S. Marshals
High-res scans to your specification are available upon request; scanning from the book or lifting images from the mechanical file are strictly prohibited. Mandatory credit line: From U.S. Marshals by Brian Finke, published by powerHouse Books.
The release of U.S. Marshals will also coincide with a solo exhibition at ClampArt, from November 20 - December 20, 2014. Additional details will be announced in September. www.clampart.com
Facebook | Tumblr | Twitter | Instagram
For more information, please contact Declan Taintor, Publicist
powerHouse Books, 37 Main Street, Brooklyn, NY 11201
Tel: 212-604-9074 x118, Fax: 212-366-5247, email: declan@powerHouseBooks.com

© Copyright 2014 powerHouse Books