FOR IMMEDIATE RELEASE:

powerHouse Books is pleased to announce the September 2014 release of
The Art of Eating Well

By Jasmine and Melissa Hemsley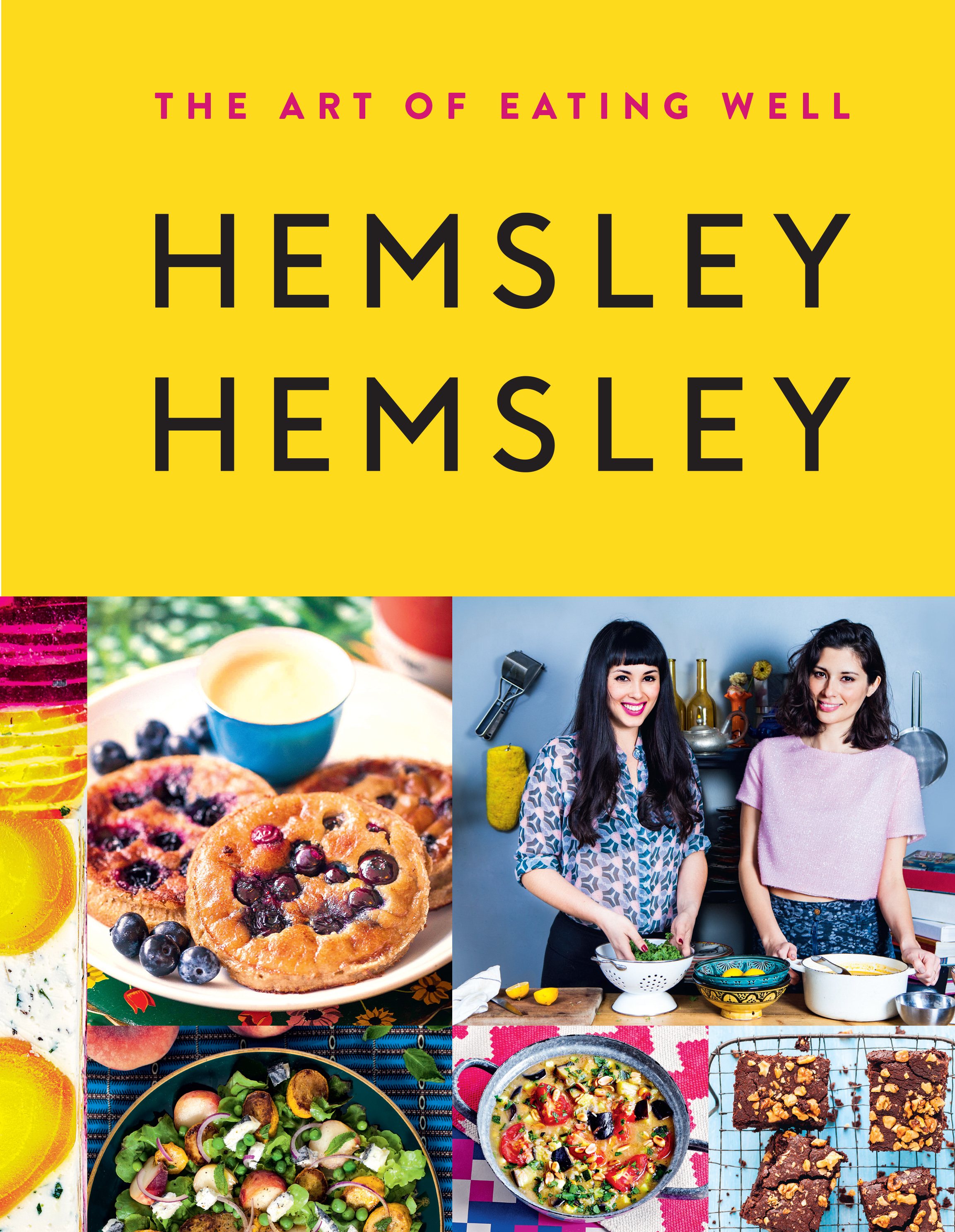 Celebrated food consultants and food activist siblings, Jasmine and Melissa Hemsley are starting a food revolution in their native U.K. Their food philosophy—which has already received acclaim in such publications as British Vogue, The Sunday Telegraph, Glamour, The Sunday Times, and Stylist—is simple: changing the way you eat doesn't have to involve deprivation, but can be enjoyed every day, at home, at work, with family and friends, or eating out. The Art of Eating Well is chock full of the Hemsleys' recipes, knowledge, and advice on making the switch to a delicious, healthy, and satisfying diet. The Art of Eating Well is a cookbook with exciting and inventive recipes that are so delicious you forget that the premise is health and nourishment. These recipes will not only reboot your approach to food in the most enjoyable ways, with whole, organic, nutrient-filled, delicious homemade foods, free of grain, gluten, high-starch and refined sugar, but will help you realize how satisfied and great you can look and feel. They will empower you to take control of the way you eat.
The 150 recipes in The Art of Eating Well are easy enough for midweek meals, yet possess enough flair to share with friends; you'll learn why eating the right fat feels good for your body, why a plate of meat and two veggies fills you up better than any low-fat pasta dish, and how you can put an end to your sugar crashes and cravings. The Art of Eating Well is a unique approach to a healthy cookbook; there are no calorie counters. This book is about eating simple, homemade, family-style food that will reawaken your taste buds and tune you on to the taste of real food, so you can take control over what goes into your body and look and feel better as a result! The book is divided into Kitchen and Pantry Basics; Cooking in Advance; Breakfast; Soups made from nourishing bone broth (quality animal foods are at the heart of what they do); Salads; Sides and Snacks; Main Meals, including Meat, Poultry, Fish; Vegetable Mains; Baking and Desserts; Dips, Dressings and Sauces; Super Powered Juices and Smoothies; Basics. There are also tips on Cooking with Children; Getting a head start on the week with the `Sunday Cook Off`; Frugal Feasts and easy One-Pot Dishes.
Self-taught cooks, the British Hemsley sisters have created, through personal experience, research, and much trial and error, an ethos and style of eating that is disarmingly simple. "Diets" are often not sustainable, and The Art of Eating Well takes readers on a journey, gently educating and framing a perspective from which the reader can reclaim the word "diet" as a noun (as in the kind of foods a person habitually eats) rather than a verb (to restrict oneself to small amounts or special kinds of food in order to lose weight). Jasmine and Melissa show you how and why cooking and eating organic, nutrient-dense, grain- and refined sugar-free, whole and unprocessed foods will nourish both body and mind. They promote an all-encompassing, nurturing alternative to fad diets and processed meals, focusing instead on taste, quality foods and ingredients, traditional wisdom, and modern science.
Please click here for a preview of The Art of Eating Well.
**For best quality viewing, download this PDF to your Desktop or open in Safari.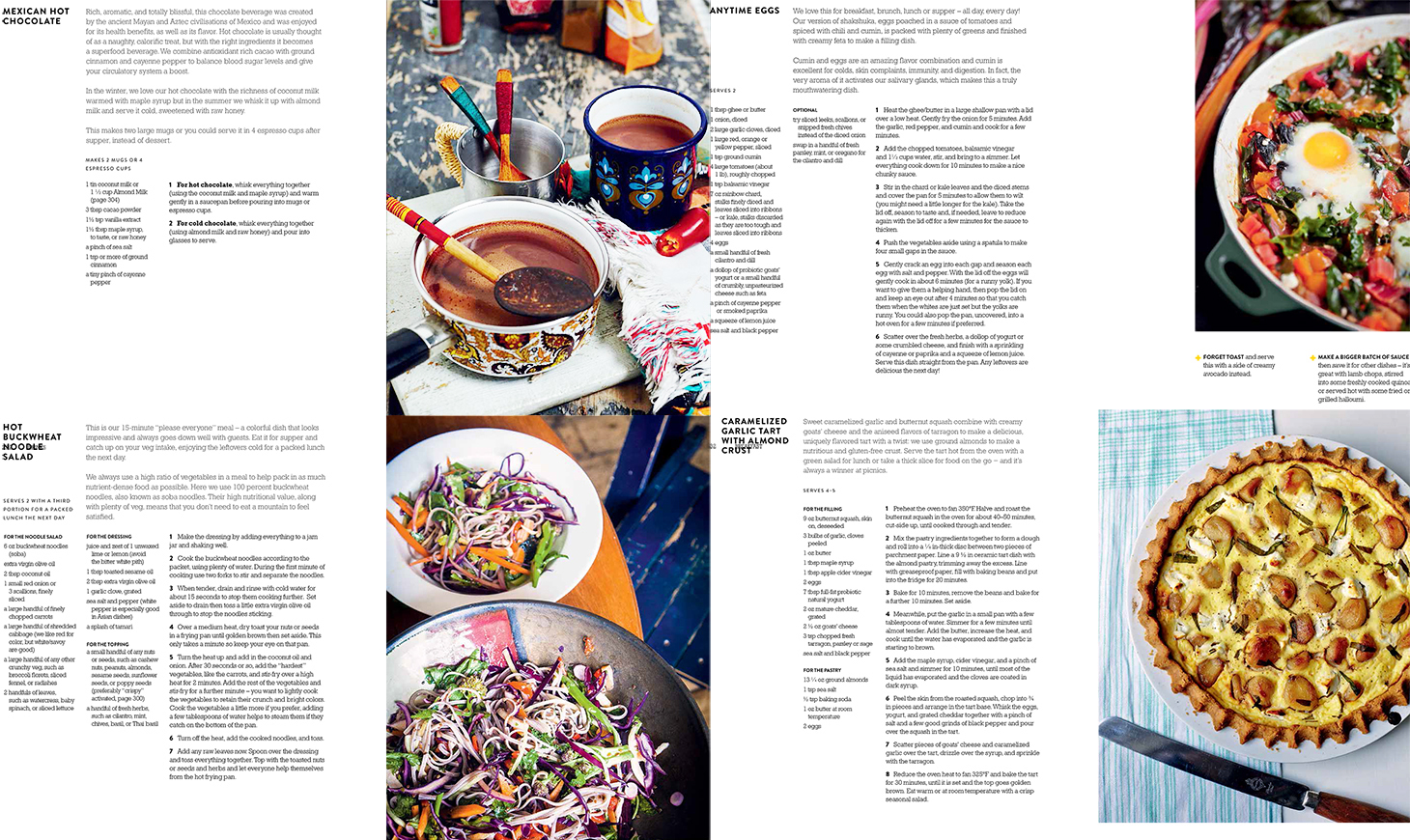 Jasmine and Melissa Hemsley are the founders of Hemsley & Hemsley, a London-based, family-run food consultancy service for people who want to live healthier and more energized lives. Their high-profile clients include A-list celebrities as well as members of the fashion, beauty, and health and wellness industries. Jasmine has worked as a model for 16 years, the basis of her insight into the importance of good diet and health. Melissa travelled the world as a fashion brand manager before interning in restaurants and supper clubs, forming invaluable perspectives on the difficulty of maintaining a healthy diet balance working long hours and late nights. Together, the Hemsleys have reenergized the food and cookbook genre for a new generation of high achievers determined to live healthy and happy.
Cooking/Health/Enjoyable Nutrition
Hardcover, 9 x 10-1/2 inches, 276 pages
ISBN: 978-1-57687-727-2, $35.00
A preview is available by clicking here: The Art of Eating Well
High-res scans to your specification are available upon request; scanning from the book or lifting images from the mechanical file are strictly prohibited. Mandatory credit line: From The Art of Eating Well by Jasmine and Melissa Hemsley, published by powerHouse Books.
Facebook | Tumblr | Twitter | Instagram
For more information, please contact:

Meghan Sherrill
Becca PR, 270 Lafayette, New York, NY 10012
Tel: 212.633.2129, email: meghan@beccapr.com

Declan Taintor
powerHouse Books, 37 Main Street, Brooklyn, NY 11201
Tel: 212-604-9074 x118, email: declan@powerHouseBooks.com

© Copyright 2014 powerHouse Books