FOR IMMEDIATE RELEASE:

powerHouse Books is pleased to announce the October 2014 release of
Brooklyn Spirits

By Peter Thomas Fornatale and Chris Wertz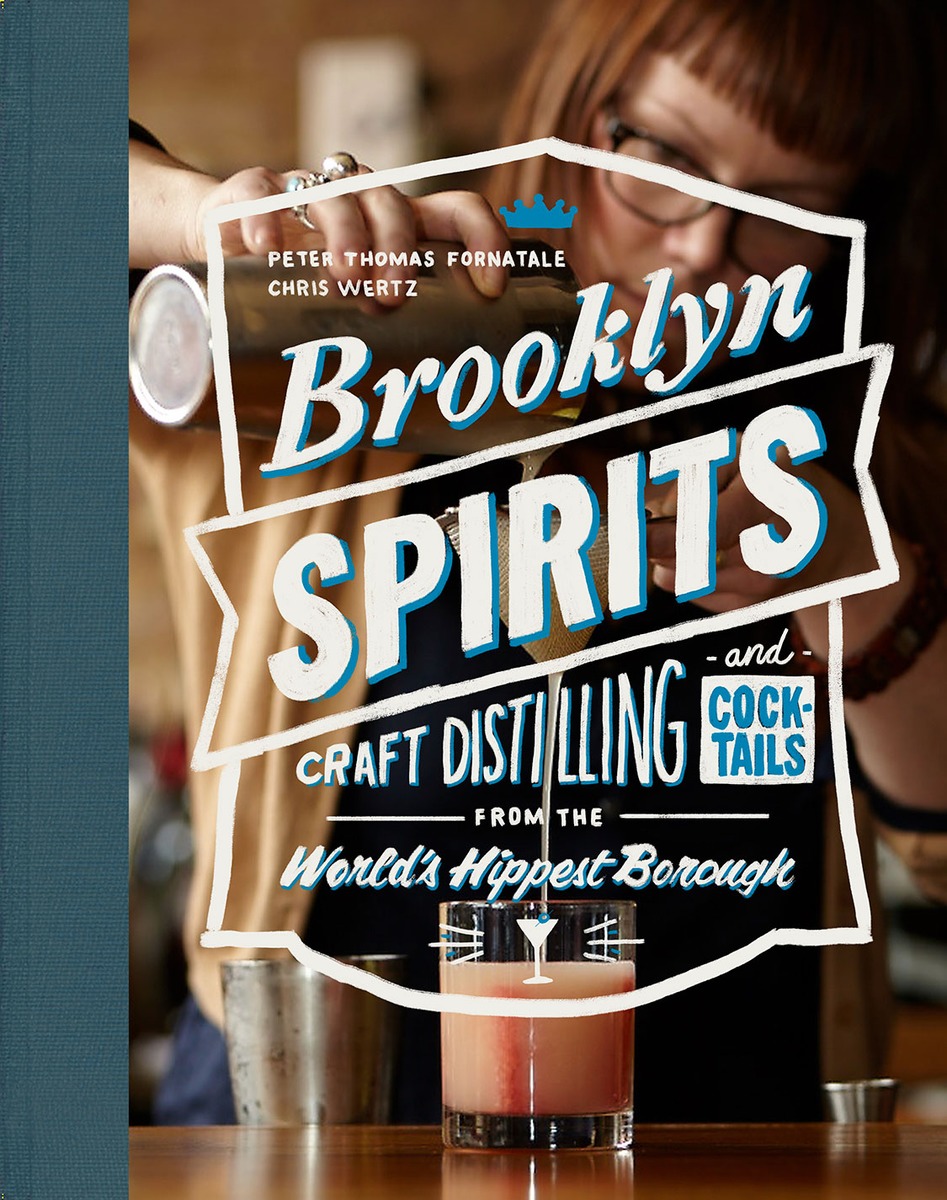 In the popular tradition of farm-to-table cookbooks, Brooklyn Spirits: Craft Cocktails and Stories from the World's Hippest Borough, is the first distillery-to-glass cocktail book.
Over the past two decades, Brooklyn has become the epicenter of a Slow Food-inspired food and drink revolution. Brooklyn distillers, restaurateurs, bartenders, and cocktail aficionados are changing the way we drink by bringing back old techniques and recipes, and creating new ones that focus on small-batch distilling and fresh, local ingredients.
In 2002, craft distilling was made legal in New York State for the first time since Prohibition-and many Brooklyn-based producers, such as Greenhook Ginsmiths, Cacao Prieto, Industry City Distilling, Brueckelen, led the charge of this new approach to artisanal distilling and distribution.
Organized into chapters featuring these renowned craft distilleries, Brooklyn Spirits delves deeply into each distillery's story and the spirits they create and market, and will showcase half-a-dozen cocktail recipes from each label. Also included are highlights on the bars and restaurants serving the Brooklyn-produced spirits; specialties of the borough's renowned mixologists; and subsections on the history of distilling in Brooklyn. The book will consist of:
• More than 95 cocktail recipes like the Deathbed Manhattan, One Mint Julep, and the Kickstarter (a mix of updated classics and original cocktails contributed by Brooklyn distillers and bartenders, and the authors).
• Over 30 recipes and instructions for syrups, bitters, and garnishes to improve your cocktails.
• 75 mouthwatering photos of artful libations.
• Exclusive location photos of Brooklyn's finest watering holes.
• Inspiring startup stories from successful entrepreneurs in the business of booze.
Brooklyn Spirits presents an inspiring mix of recipes, profiles, and history, encouraging readers to not only make their own cocktails, but to get involved on a do-it-yourself level, and, in the true Brooklyn spirit, invent cocktails of their own.
Please click here for a preview of Brooklyn Spirits.
**For best quality viewing, download this PDF to your Desktop or open in Safari.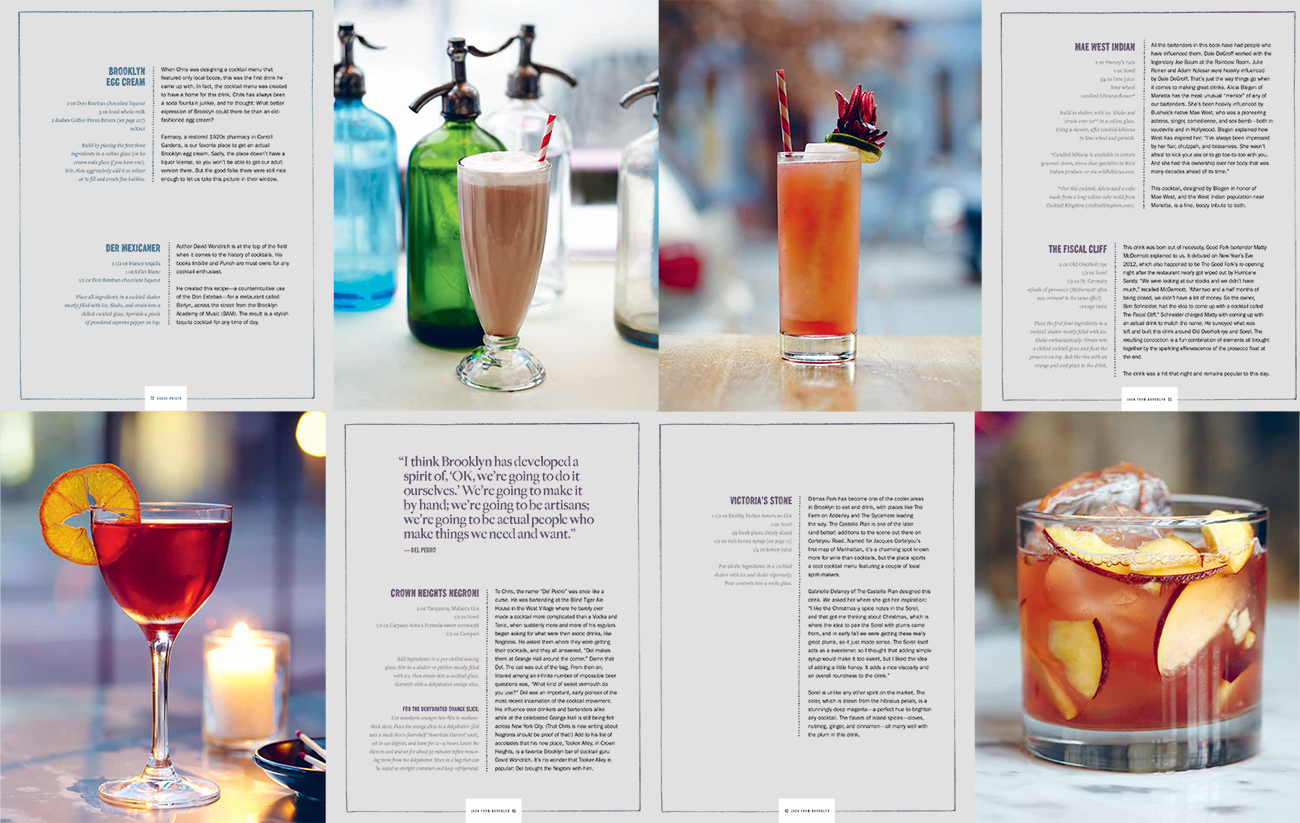 Chris Wertz has been involved in the booze business most of his life, and for the last 16 years, has been a part of the New York restaurant industry, working as a bartender in Williamsburg and a General Manager in DUMBO. Before coming to New York City, Chris traveled through Europe sampling regional drinks for the sake of science-from homemade grappa in the hills of Tokaj, Hungary; to Becherovka at the source in Karlovy Vary, Czech Republic; and pastis in Provence, France. In 2005, he opened his first bar, Professor Thom's, named in homage of famed 19th-century NYC cocktail creator Professor Jerry Thomas.


Bestselling author Peter Thomas Fornatale has spent a good part of the last two decades drinking in Brooklyn. He's also been a publishing professional in that time frame at Simon and Schuster and Random House. He took cocktail classes from legendary New York bartender (and author) Dale DeGroff and spent a summer supporting a horseracing habit by bartending at the acclaimed Chez Sophie in Saratoga Springs. Cocktails are in his blood: his grandfather, John T. Flynn, was a brand manager at Seagram's for many decades. He is also a site coordinator at The Park Slope CSA, putting him in close touch with the best local ingredients (and the people who buy them).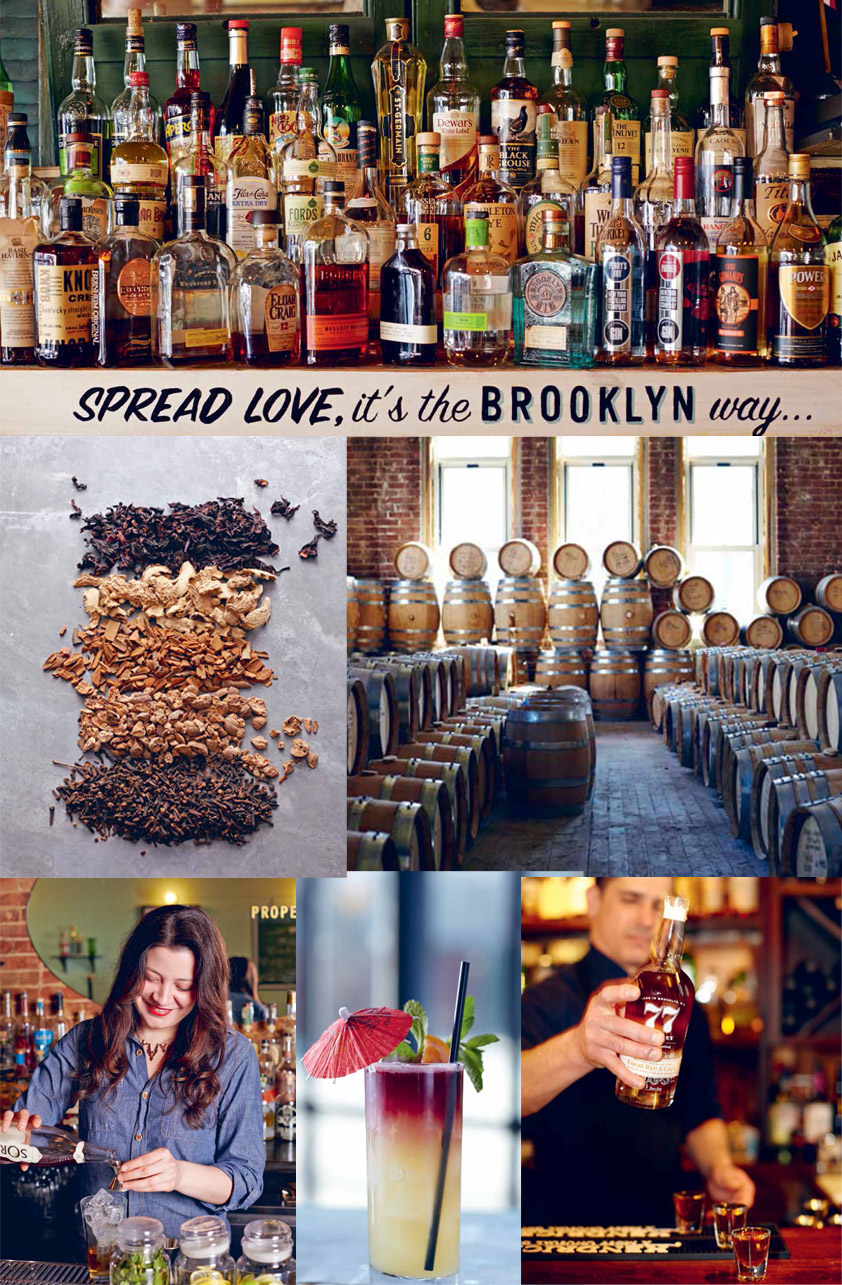 Cooking / Wine & Spirits / Brooklyn Style
Hardcover, 7-1/2 x 9-1/2 inches, 228 pages
ISBN: 978-1-57687-705-0, $35.00
A preview is available by clicking here: Brooklyn Spirits
High-res scans to your specification are available upon request; scanning from the book or lifting images from the mechanical file are strictly prohibited. Mandatory credit line: From Brooklyn Spirits by Chris Wertz and Peter Thomas Fornatale, published by powerHouse Books.
Facebook | Tumblr | Twitter | Instagram
For more information, please contact Declan Taintor, Publicist
powerHouse Books, 37 Main Street, Brooklyn, NY 11201
Tel: 212-604-9074 x118, Fax: 212-366-5247, email: declan@powerHouseBooks.com

© Copyright 2014 powerHouse Books