FOR IMMEDIATE RELEASE:

powerHouse Books is pleased to announce the October 2014 release of
High Times: A 40 Year History of the World's Most Infamous Magazine

By Editors of High Times Magazine
Introduction by Tommy Chong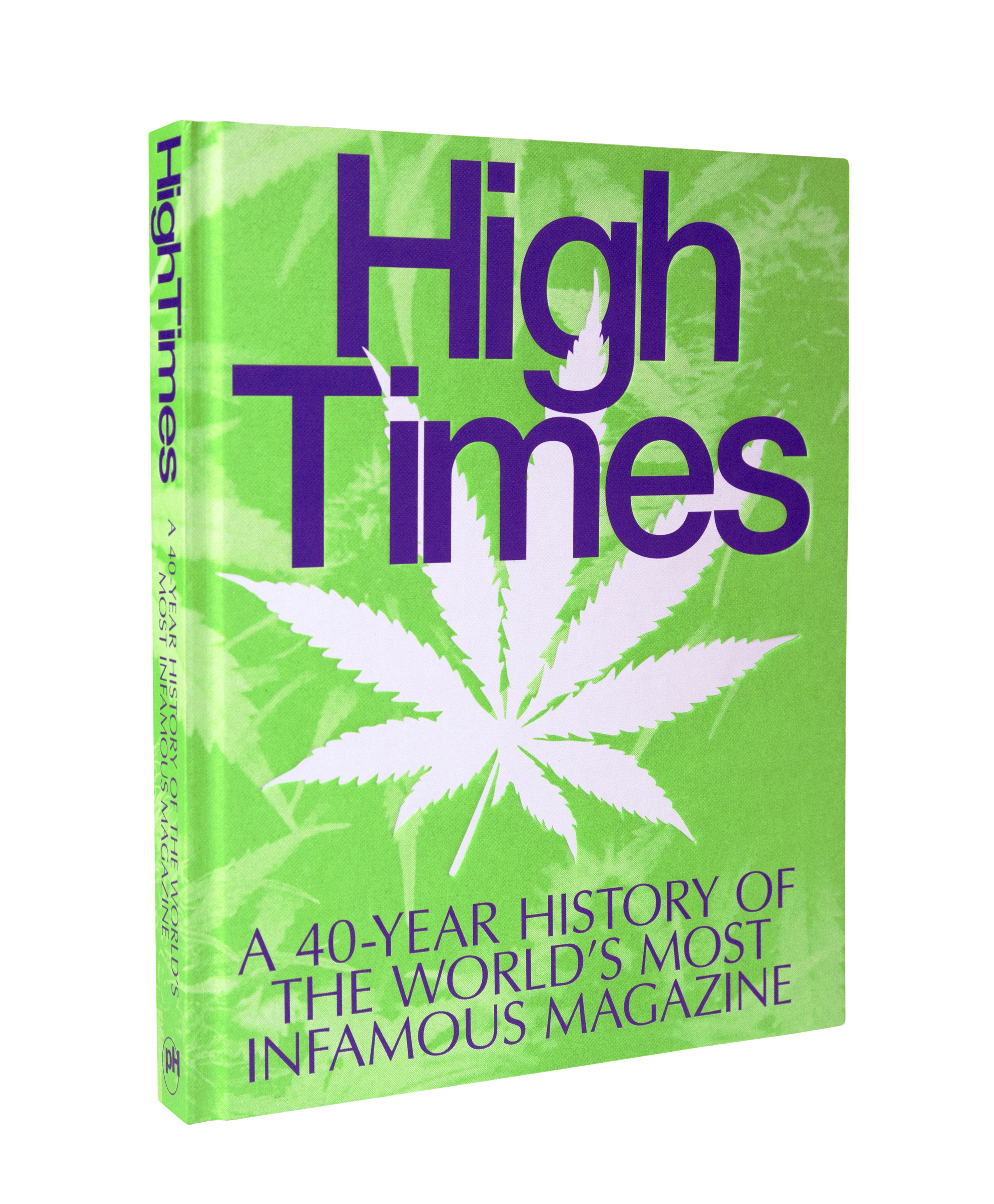 Founded in 1974 by an ambitious political activist and outlaw drug smuggler, High Times has been a revolutionary venture right from the start. Providing alternative political commentary and unabashed enthusiasm for cannabis, LSD, and psychedelic mushrooms, the proven success and staying power of the magazine throughout the years has cemented its reputation as the world's foremost countercultural publication.
In the 1970s, every reader dreamed of a day when legal pot would be sold in retail stores, and now–just in time for High Times' 40th anniversary–it seems that dream could finally be coming true. High Times: A 40 Year History of the World's Most Infamous Magazine celebrates 40 years of this amazing magazine with a collection of the more than 420 covers–some brilliant, some ridiculous and some hilarious–that showcase the evolution of the counterculture, complimented by incisive new essays from current High Times editors contextualizing the history of this unique publication.
Arranged by decade, High Times: A 40 Year History of the World's Most Infamous Magazine reflects the evolution of the publication itself, from a revolutionary counterculture bible for a growing community of antiauthoritarian rebels to an established magazine keeping pace with the exponential growth of the cannabis industry and legitimization of the healing herb. A humorous introduction by comedian Tommy Chong–who has been on more covers of High Times than anyone–will kick off this celebratory tome. Presented as a lavish coffee–table book, the colorful pages will be packed with stunning images that have captured marijuana's biggest moments and inspired the dreams of generations of hedonists in search of the perfect high.
Please click here for a preview of High Times.
**For best quality viewing, download this PDF to your Desktop or open in Safari.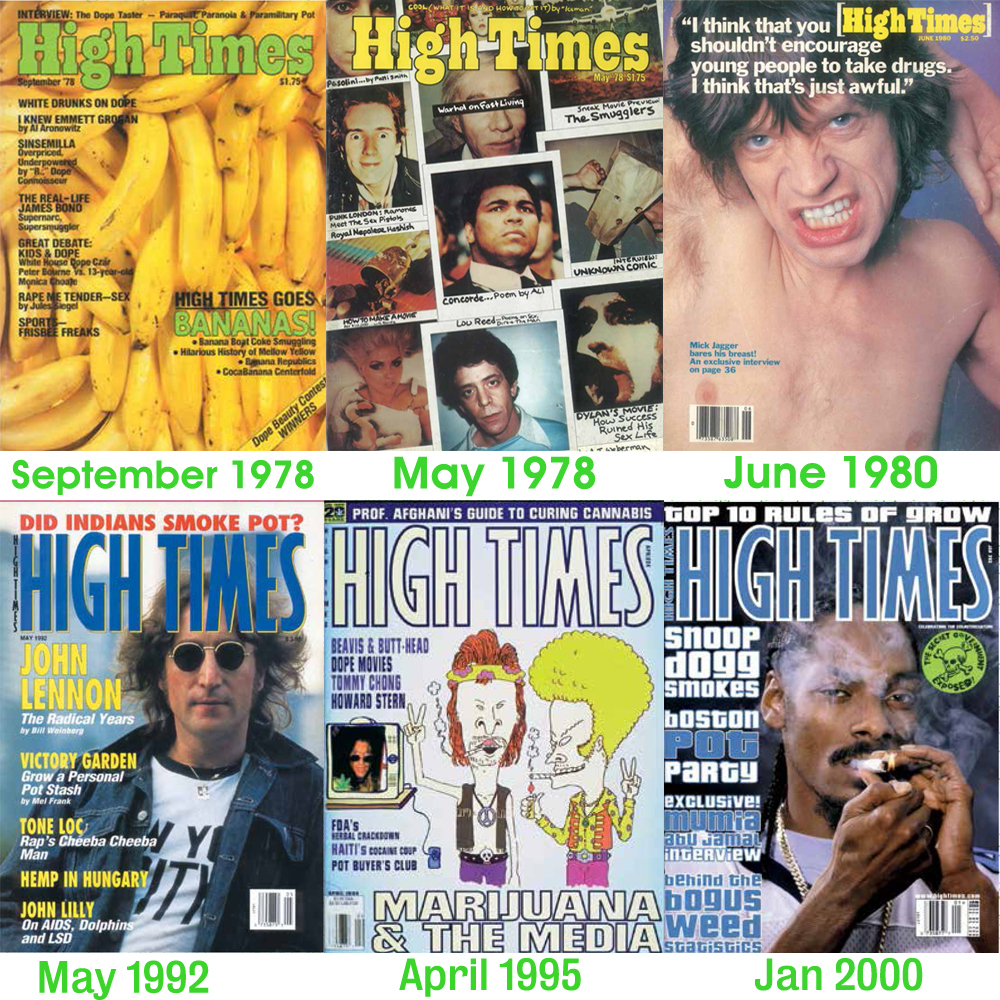 For more than three decades, High Times has been synonymous with marijuana in both pot and pop culture circles. In the past five years, the magazine has been the subject of feature stories in The New York Times, Washington Post, New York magazine, and more. The magazine is still published monthly and High Times also runs a popular website, where they host podcasts, videos, and articles. High Times also sponsors the Cannabis Cup. Held annually in Amsterdam since 1988, the Cannabis Cup is world's largest marijuana event. Last year, 28 coffeeshops competed for the title of world's best cannabis, vying for the favor of over 3,000 judges from around the world.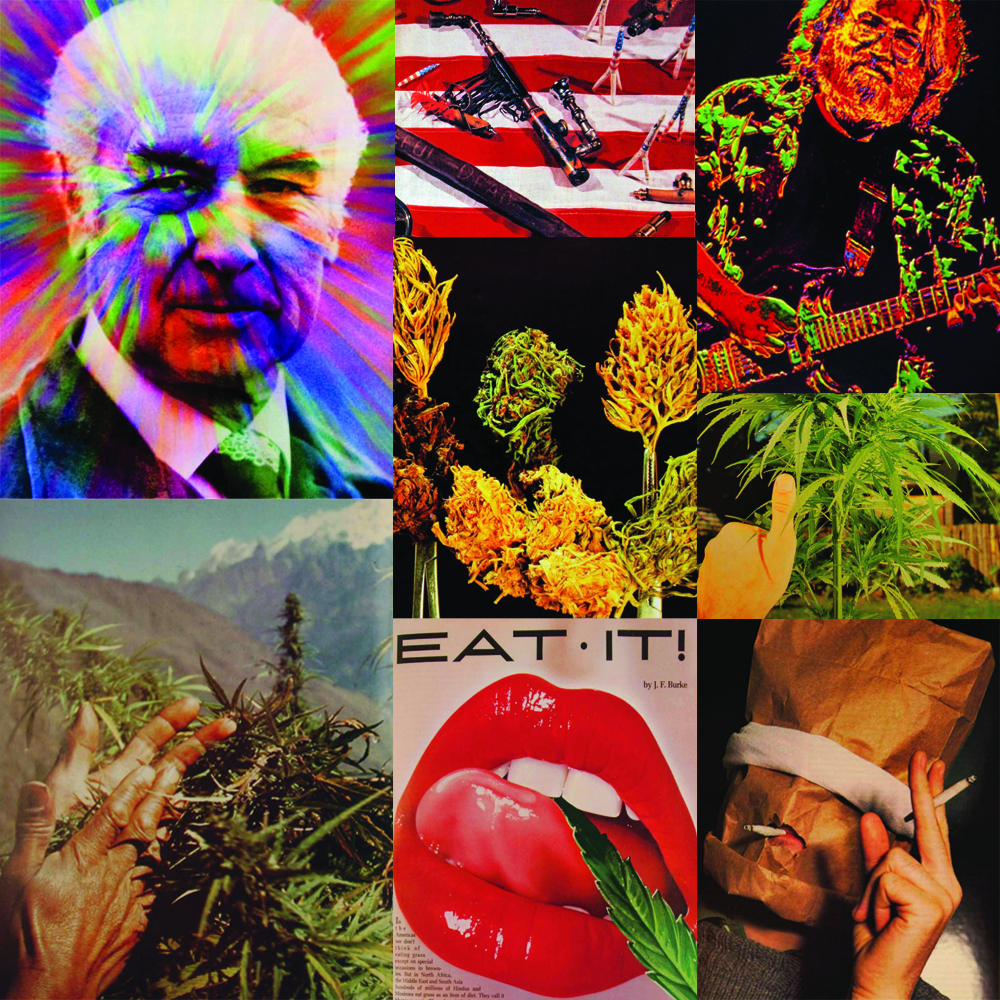 Pop Culture / Design / Reefer Madness
Hardcover, 8-3/4 x 11 inches, 300 pages
ISBN: 978-1-57687-724-1, $45.00
A preview is available by clicking here: High Times
High-res scans to your specification are available upon request; scanning from the book or lifting images from the mechanical file are strictly prohibited. Mandatory credit line: From High Times by Editors of High Times, published by powerHouse Books.
Facebook | Tumblr | Twitter | Instagram
For more information, please contact Declan Taintor, Publicist
powerHouse Books, 37 Main Street, Brooklyn, NY 11201
Tel: 212-604-9074 x118, Fax: 212-366-5247, email: declan@powerHouseBooks.com

© Copyright 2014 powerHouse Books