FOR IMMEDIATE RELEASE:

powerHouse Books is pleased to announce the December 2014 release of
What My Daughter Wore

By Jenny Williams, Introduction by Olivia Bee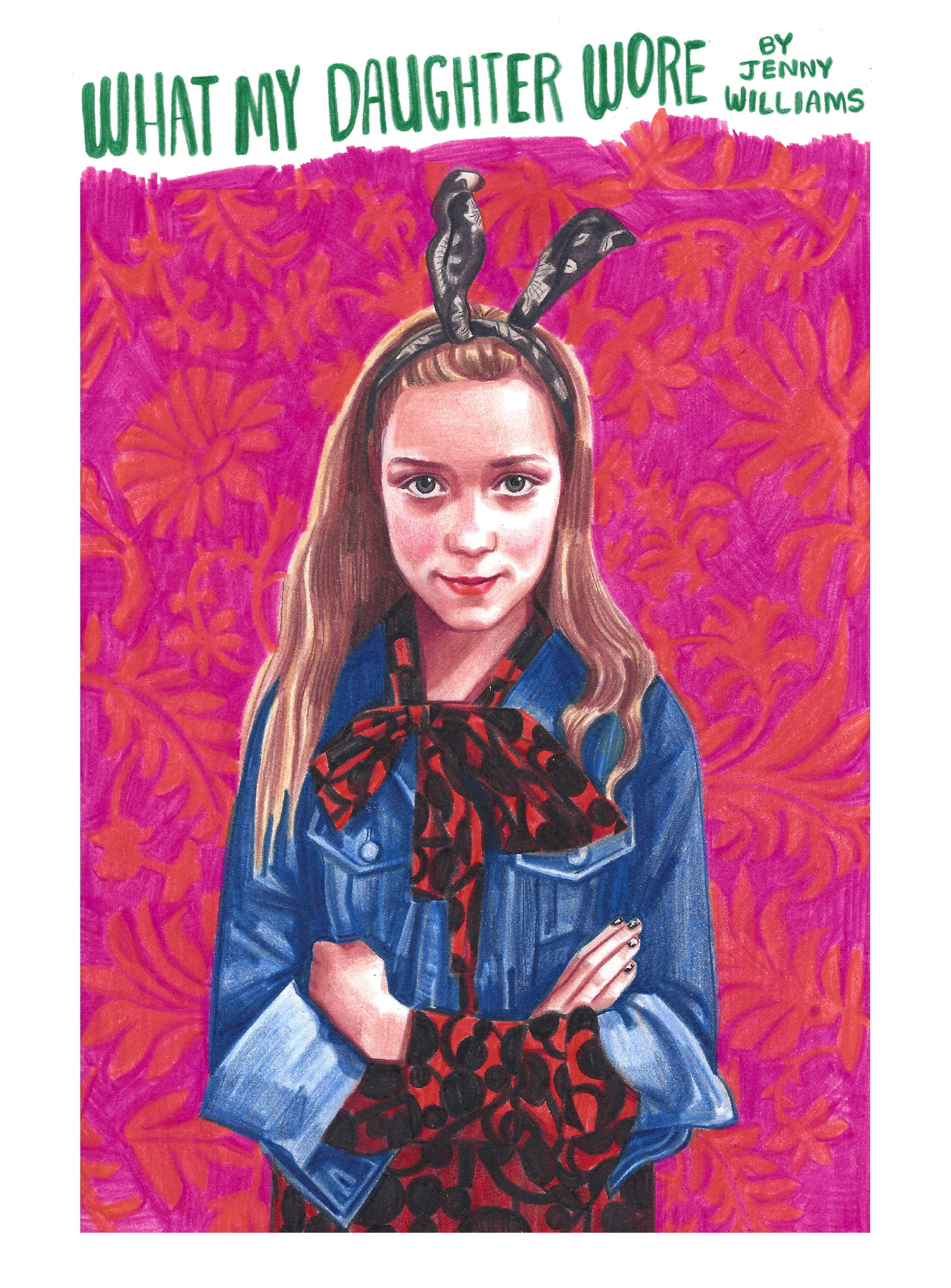 What My Daughter Wore is Jenny Williams' original collection of intimate and playful drawings capturing the inspired, whimsical sartorial choices of girls in the fleeting years between childhood and young adulthood. By observing her daughter and her peers, Jenny committed to capturing the unique moment in a girl's life when self-expression trumps trends.

The project began in Jenny's Williamsburg loft, where her studio morphed into a setting familiar to every parent, a home overrun by her three kids and their many friends. Faced with diminishing space to paint, she began drawing the fluid purveyors of cool. Her art combines the straightforward documentary quality of a street-style blog with the poignant portraits that fill Jenny's abundant collection of private sketchbooks.

From a Dr. Who T-shirt paired with a striped knee-length skirt to casual skater gear, the girls' ensembles in What My Daughter Wore emanate individuality. What My Daughter Wore is a celebration and a snapshot of the uniqueness and creativity of the girls, the tween years, and -- of course -- the clothes.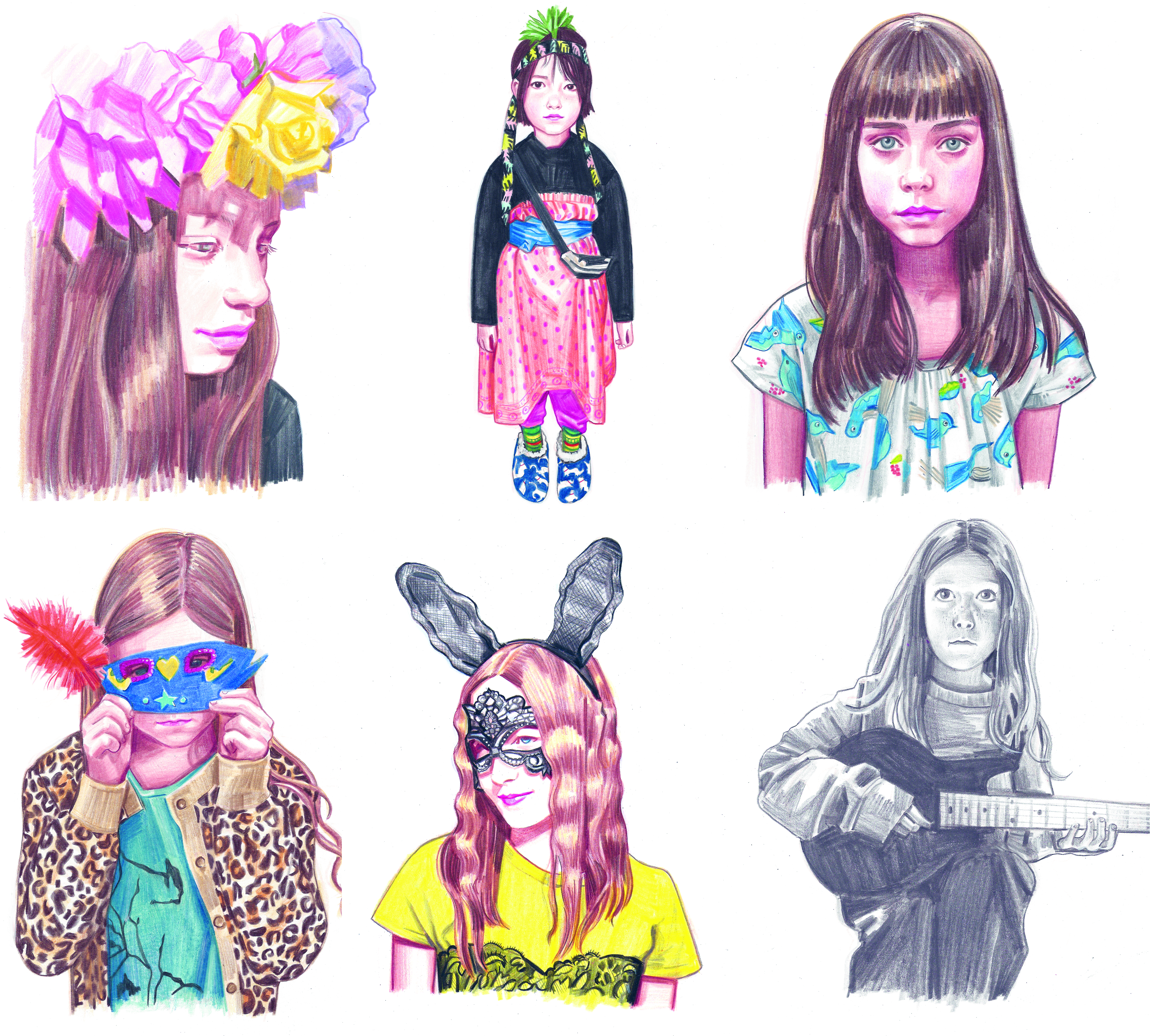 Jenny Williams is an artist an illustrator. Her blog, What My Daughter Wore, was named one of the 25 Best Blogs of 2013 by Time, and has attracted a loyal and enthusiastic following. Her work has appeared in The New Yorker, New York Magazine, Rolling Stone, and The Source. As the artist behind What My Daughter Wore, she has recently been profiled in numerous art/fashion publications, including Spanish Vogue, Refinery 29, and die Zeit. She works and lives in Brooklyn with her husband and three children.
Olivia Bee is a 20-year-old photographer and director from Portland, Oregon. Living half out of a suitcase and half out of her loft in Brooklyn, New York, and forever seeking colorful experiences, she is intrigued by the beauty of everyday life and the beauty of memories (real and imagined) and how they touch us.
Fashion / Design / Illustration / Teen Years
Paperback, 6-1/5 x 8-2/5 inches, 150 pages
ISBN: 978-1-57687-726-5, $24.95 US/CAN
A preview is available by clicking here: What My Daughter Wore.
High-res scans to your specification are available upon request; scanning from the book or lifting images from the mechanical file are strictly prohibited. Mandatory credit line: From What My Daughter Wore by Jenny Williams, Introduction by Olivia Bee, published by powerHouse Books.
Facebook | Tumblr | Twitter | Instagram
For more information, please contact Allyssa Kasoff, Publicist
powerHouse Books, 37 Main Street, Brooklyn, NY 11201
Tel: 212-604-9074 x142, Fax: 212-366-5247, email: allyssa@powerHousebooks.com

© Copyright 2014 powerHouse Books