FOR IMMEDIATE RELEASE:

powerHouse Books is pleased to announce the November 2014 release of
Eating Delancey: A Celebration of Jewish Food

By Aaron Rezny and Jordan Schaps, Introduction by Joan Rivers
Delancey Street in New York conjures up an entire world of Yiddishkeit, "The quality of being Jewish;" "the Jewish way of life and its customs and practices." Delancey, and the streets that cross it on the Lower East Side of Manhattan -- Ludlow, Essex, Orchard, Rivington, and its sister street to the North, Houston Street -- are the historical home of Jewish immigrants, who from 1880 to 1920 formed the largest waves of immigration to ever come to America, thus forming a cultural bond for many Jews today in the U.S. and abroad.
Today, Delancey Street exists as almost "a state of mind" for the tens of thousands of Jews, who have fond, even sacred memories of being nurtured by and noshing on traditional delicacies there on the Lower East Side -- and for those who did not grow up on bialys, brisket, or stuffed kishka but were indoctrinated into that world as adults via friendships or marriage, one sniff of hot pastrami is often enough to invoke groans of pleasure (and later, perhaps, thoughts of Alka-Seltzer). All one has to do is read recent news coverage, including the formidable Dining sections of The New York Times, to see that the love of classic Jewish food isn't limited to the classic beloved aficionados garmentos with pinkie rings and blue-haired ladies with mink stoles. Jewish food is hot right now, with a whole new set of devotees, and no doubt with Bubbe or Zadie smiling down from the great bungalow community in the sky. As David Zimmerman, second-generation owner of Sammy's Roumanian remarked in his essay, there's a notable "reJEWvenation" afoot in downtown New York.
Eating Delancey takes us along the journey of this fragrant, spicy, over-the-top cuisine that these new arrivals carried with them from Eastern Europe, which took hold in the kitchens and food carts of the Lower East Side: knishes, bagels, lox, whitefish, kasha, herring (in multiple variations), egg creams, and much more. While these food staples can be found in practically every city and village today in one form or another, a small but powerful bastion of shops and shopkeepers are keeping the old recipes and traditions alive in the cradle of the cuisine -- the now-rapidly gentrifying LES. Eating Delancey hopes to capture what remains before the Whole Foods of the world co-opt and modernize it.
But beyond food . . . are the stories. Ask a connoisseur of Jewish food for a tale or two about their favorite meal and suddenly life's chapters unfurl. Tapping into a fresser's (a gourmand with a voracious appetite) passion for Jewish food often leads to a front row seat for a gloriously funny or sweetly poignant anecdote in history -- did you know that were it not for pickled herring the world-changing Woodstock '69 Festival might not ever have happened?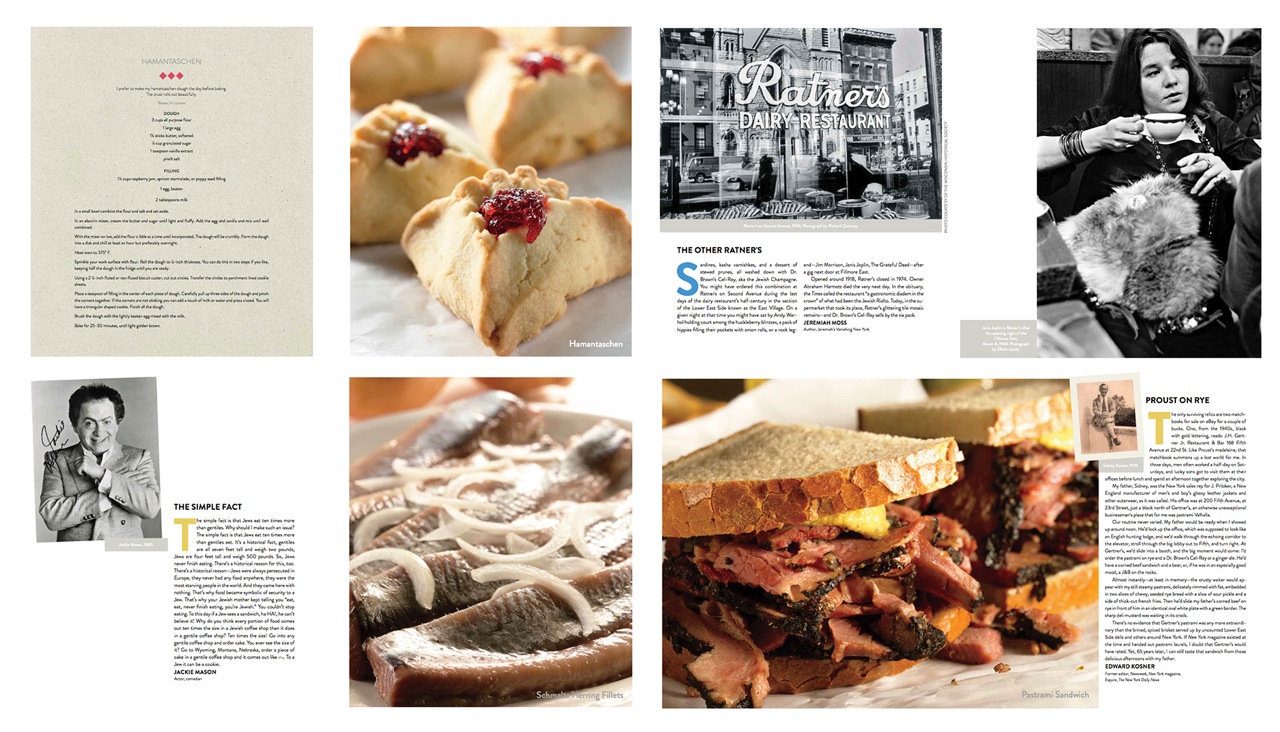 Eating Delancey is a compilation of gorgeous photographs of classic Jewish food, with profiles and recipes from classic LES Jewish eateries such as Sammy's Roumanian Steakhouse, Russ & Daughters Appetizers, Katz's Delicatessen, Yonah Schimmel's Knish Bakery, and Ratner's. The sumptuous portraits are complimented by celebrity reminiscences: including pieces from Bette Midler, Jackie Mason, Itzhak Perlman, Don Rickles, Fyvush Finkel, Isaac Mizrahi, Lou Reed, Arthur Schwartz and Milton Glaser. When we reached out to the late, great Joan Rivers to write a piece especially for this book, we had no idea how much she loved food. Her piece was fantastic, so much so that we asked if we could use it as the introduction, and we were honored that she agreed.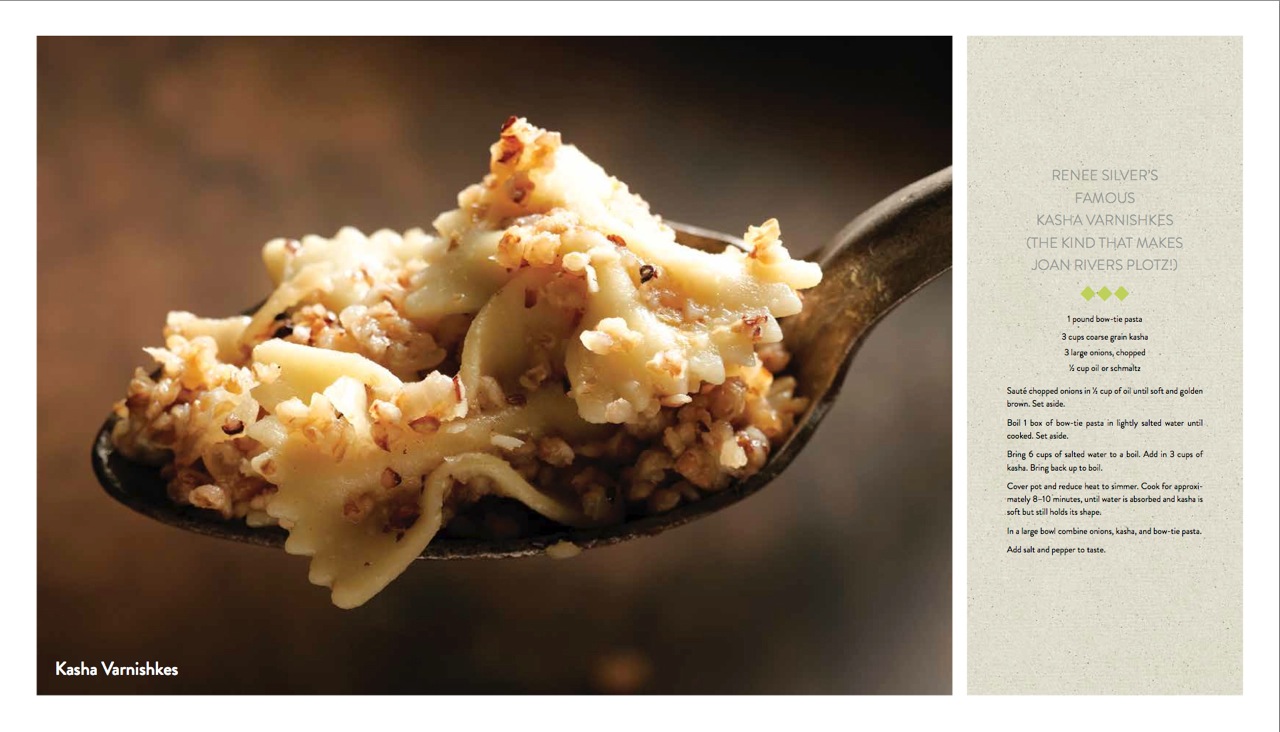 Joan Rivers shares her love of Kasha Varnishkes; we've got the recipe!
A portion of the proceeds of the sale for this book will go to The Blue Card, a national non-profit organization founded in 1934 whose sole mission is to provide financial assistance to needy Holocaust survivors.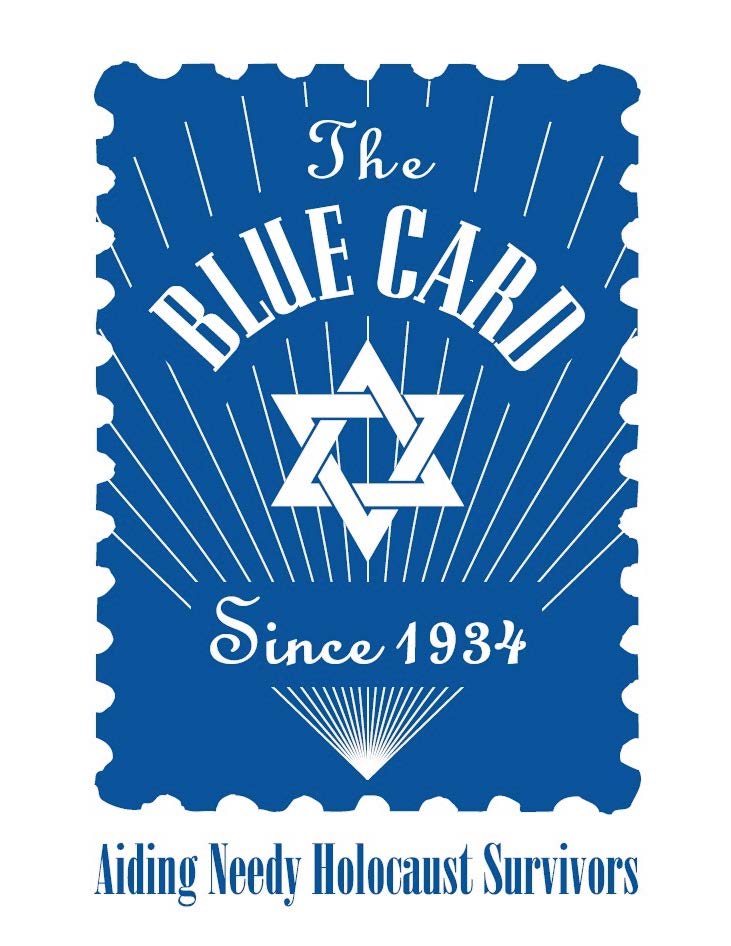 A preview is available by clicking here: Eating Delancey: A Celebration of Jewish Food.
Aaron Rezny has spent more than 20 years shooting food and tabletop photography. Rezny, the son of Polish immigrants, began his photographic career at an early age and eventually established his studio in 1979. His photography has been featured in major marketing campaigns for Nestle, Duncan Hines, Kellogg's, Russell Stover, Nabisco, and Applebee's among other brands. His work has appeared in New York Magazine, Bon Appetit, Food & Wine, and The Wall Street Journal.
Jordan Schaps began his photo-directing career at New York Magazine in 1978. Schaps quickly rose to photography director at New York Magazine and went on to act as concept/creative director of features for InStyle, GQ, The Sports Illustrated Swimsuit Issue, and other magazines. Schaps also produced advertorials for Lincoln Motor Cars, JC Penney, and Knoll International. He contributed to the books XXX: 30 Porn Star Portraits (Bullfinch, 2004) and Miami Beach: Blueprint of an Eden (Trans-Atlantic, 2005).
Jewish Food / New York City / Lower East Side Cuisine
Hardcover, 9-1/4 x 10-1/2 inches, 224 pages
ISBN: 978-1-57687-722-7, $35 US/CAN
High-res scans to your specification are available upon request; scanning from the book or lifting images from the mechanical file are strictly prohibited. Mandatory credit line: From Eating Delancey: A Celebration of Jewish Food by Aaron Rezny and Jordan Schaps, Introduction by Joan Rivers, published by powerHouse Books.
Facebook | Tumblr | Twitter | Instagram
For more information, please contact Allyssa Kasoff, Publicist
powerHouse Books, 37 Main Street, Brooklyn, NY 11201
Tel: 212-604-9074 x142, Fax: 212-366-5247, email: allyssa@powerHousebooks.com

© Copyright 2014 powerHouse Books