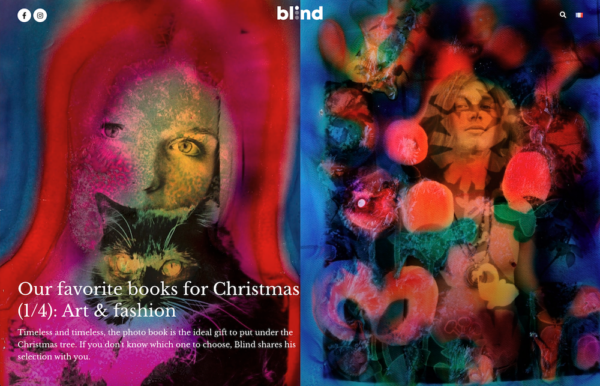 Blind magazine included Kali: Artographer on their list of favorite art and fashion books for Christmas.
"Attention, unidentified images! Kali: Artographer contains decades of experimentation. Kali, real name Joan Archibald, is a pioneer of alternative photography. She coined the term "Artography " to describe her pictorial works. Combining painting, collage and photography, Kali transforms reality to adapt it to the vision of her mind. Her vivid, psychedelic and intensely colored Polaroids sat locked away in suitcases for nearly 40 years before being rediscovered by her daughter Susan Archibald. A book revealing the lost work of an artist on the borders of futurism, surrealism and mysticism."
View the full list here.