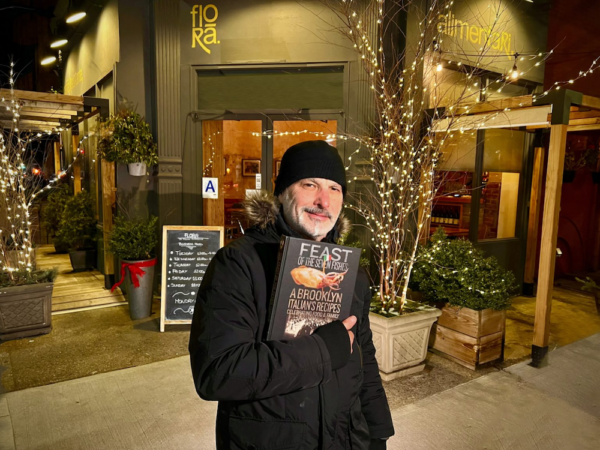 Author and chef Daniel Paterna was interviewed by the Brooklyn Daily Eagle about his career and his cookbook, Feast of the Seven Fishes (powerHouse Books, 2019).
"His passion for not just food but also the culture and community in nourishment is on full display in his book, The Feast of Seven Fishes: A Brooklyn Italian's Recipes Celebrating Food & Family (powerHouse Books 2019). [It] features 60 recipes for all seasons, but it's not just a cookbook.
It's also a memoir and a neighborhood chronicle and a tribute to local purveyors, all enhanced by Paterna's talents as a photographer, creative director and archivist."
Read the full interview here.