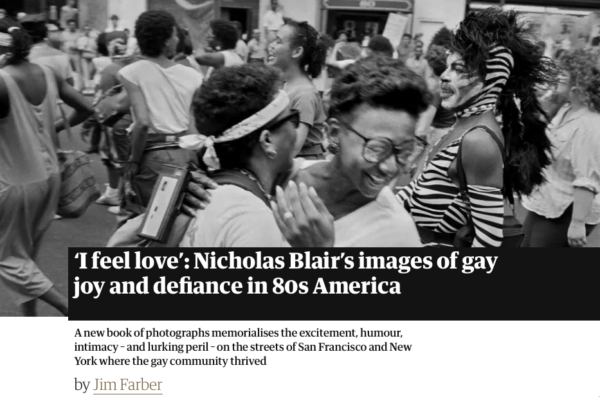 Nicholas Blair's Castro to Christopher (powerHouse Books, June 2023) was featured in The Guardian in an article written by Jim Farber.
"When Nicholas Blair first showed me his photographs for the book Castro to Christopher: Gay Streets of America 1979-1986, I had many thoughts. But, I admit, the one that pushed to the forefront right away was: "Why am I not in any of them?"
I was only half joking."
Read the full article here.