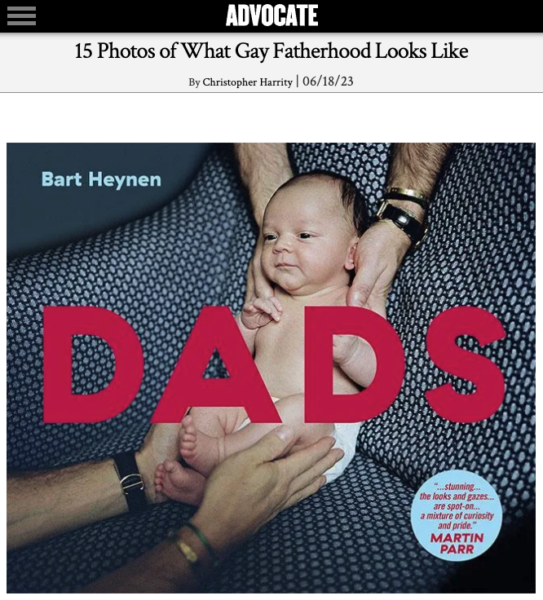 The Advocate published an article on Father's Day titled "15 Photos of What Gay Fatherhood Looks Like" highlighting the photography in DADS (powerHouse Books 2021), by Bart Heynan.
"Dads is a journey into gay fatherhood in the United States. More than 40 families are portrayed by the Belgian photographer Bart Heynen. A very diverse group of dads who have one thing in common; they are gay and they have children.
Beautifully printed and bound in Italy by famed Editoriale Bortolazzi Stei (EBS) to reproduce Heynen's portraits with the utmost quality, Dads sheds a light on the daily lives of these families. The constant tension between how these families are unique and similar to straight families, makes this book a true page turner."
Read more here.