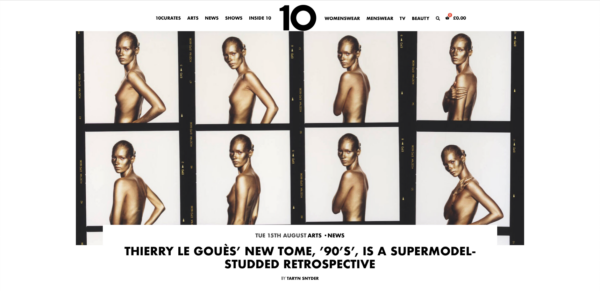 90's by Thierry Le Gouès was reviewed by 10 Magazine. Writer Taryn Snyder was very complimentary of the book, describing it as a retrospective that delves into the birth of the supermodel. The review also features quotes from Carla Bruni's introduction to 90's,
"90's isn't just a walk down memory lane, it's a supermodel-studded editorial work emblematic of the hottest trending decade of the zeitgeist, in turn reinvigorating the season of the supermodel."
Read the full article here.