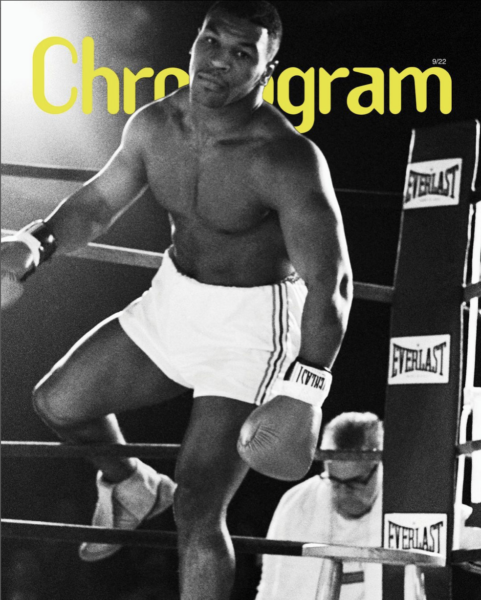 Chronogram Magazine's September issue features one of Lori Grinker's phenomenal photographs of Mike Tyson on the cover. The featured article emphasizes Grinker's unique perspective on Tyson, as she began photographing him when he was just 13 years old.
"Lori Grinker was an undergrad at Parsons School of Design when boxing historian Jim Jacobs told her about some teenagers training to be boxers upstate. Needing a subject for a photojournalism project, she got herself invited to the Catskill home of trainer Cus D'Amato, his partner Camille Ewald, and their unlikely squad of trainees… D'Amato encouraged her to pay attention to the big, quiet kid, saying Mike was going to be world champion."
You can read the full article here.