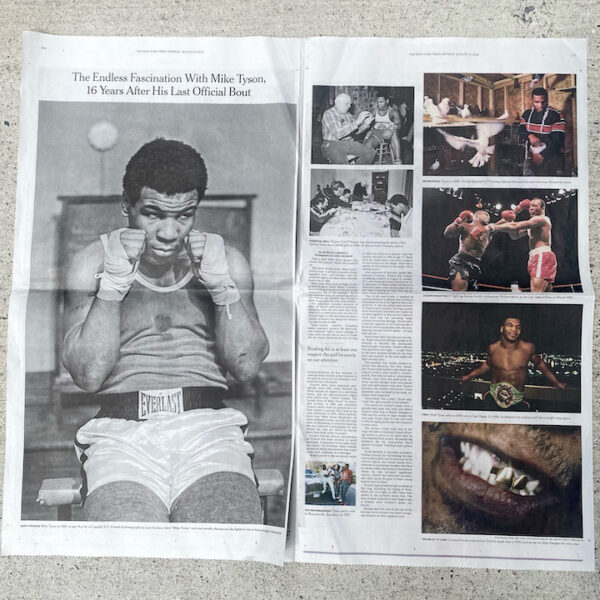 The New York Times sports section featured Morgan Campbell's review of Lori Grinker's MIKE TYSON. "The Endless Fascination with Mike Tyson" describes Grinker's insider relationship with Tyson and the fact that the photographs, which include "some of Tyson's best-known moments," illustrate his path from amateur to world champion. Somehow, 16 years after his last official match, many of us are still enraptured by Tyson.
"Seeing anew his rise to the top of the boxing world is made even more intriguing because of what happens next."
Read the full article here.