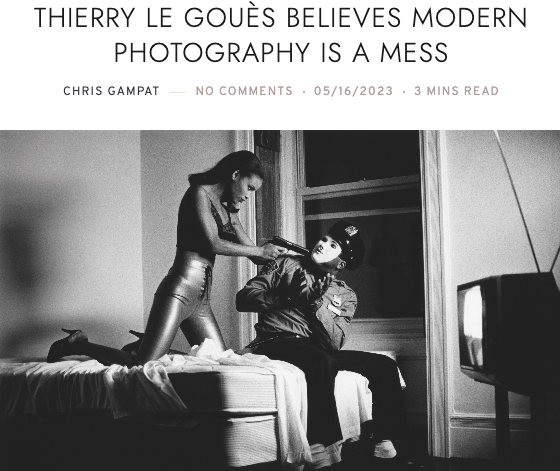 Thierry Le Gouès, three-time published author with powerHouse Books, was interviewed by The Phoblographer about his upcoming 90s fashion book 90's (powerHouse Books, July 2023).
"Wen I look at magazines now, I see that the new generation of photographers has no style at all, I guess magazines don't have art directors anymore," says photographer Thierry Le Gouès to the Phoblographer in an interview. "In the 90's I had the chance to work for Conde Nast group, they send me all over the world to shoot fashion stories. They gave me so much freedom to develop my style; I was shooting a lot in black and white at the time; we had no mood board we had to create our own style." Shocking as it may seem to some, Thierry speaks from the heart about the work that he's done over the years — and he has the portfolio to back him up. In fact, a new book of his profiles many of his iconic images."
Read the full interview here.