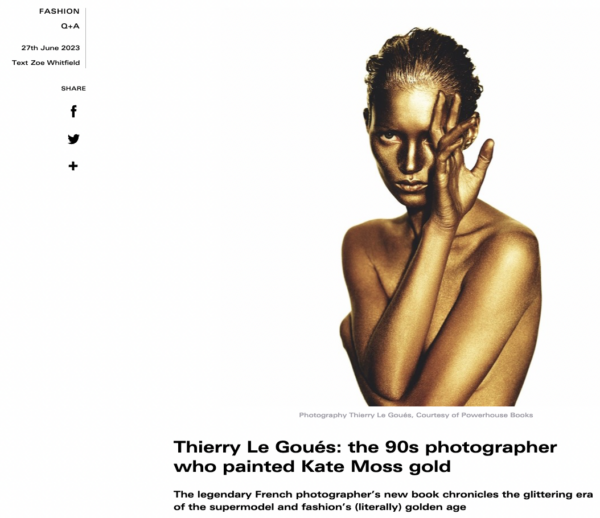 Dazed magazine sat down with Thierry Le Gouès to discuss 90's (powerHouse Books, June 2023) and his incomparable career in fashion photography.
"We were just shooting and making great stories. I had no idea when I started shooting Kate Moss she would become so iconic – I would have shot with her even more! It was a moment, but I think the younger generation has become fascinated by this period through Instagram, and the designers as well. We had much more freedom, it was before the big brands became so global: we were just living the thing, a group of friends having fun. When I went to London I'd have dinner with Kate, Mario, and Camilla Nickerson, then in Paris, we had parties. We were working hard, but nobody was taking it too seriously. That's why I think I lived in a golden period . . .."
Read the full Q&A here.