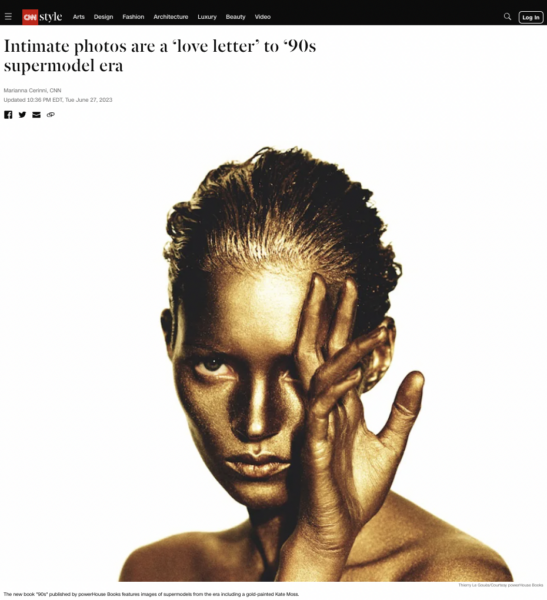 Thierry Le Gouès was interviewed about his book 90's (powerHouse Books, June 2023) and his fashion photography career for a feature in CNN Style.
"During the '80s, the term "supermodel" became increasingly popular, with icons like Cindy Crawford and Iman breaking the industry's boundaries in terms of stardom and earning capacity. In the 1990s, however, models became business and cultural powerhouses — not just within fashion circles but across media and the entertainment worlds, too.
Now, a new book celebrates their legacy and the era's free-wheeling spirit."
Read the full article and interview here.