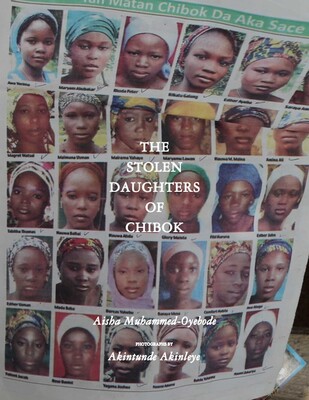 The Stolen Daughters of Chibok authored by Aisha Muhammed-Oyebode is featured in THE NATION.
"Yana Galang, the mother of Rifkatu, one of the over 200 Chibok schoolgirls abducted on April 14, 2014, still cries each time she hears her daughter's favorite song. Another thing that makes her cry is seeing the man Rifkatu was to marry. 'Whenever he sees me, he bursts into tears and we cry together. He had to move on,' Yana recounts in one of the 152 interviews in the The Stolen Daughters of Chibok, a one-in-a-kind book published by New York-based powerHouse Books."
—
Read the article HERE
Reach more about The Stolen Daughters of Chibok HERE
The Stolen Daughters of Chibok is a collection of supplemental essays by acclaimed experts and interviews and photographs of 152 of the 210 Chibok families that were interviewed and photographed. It is a tribute to the girls, which aims to capture their lives before the abduction and to highlight how their families have struggled to cope afterward.